Meet Joan at
Integrated Systems Europe 2020
Stop by one of our locations and meet the simplest meeting room booking solution.
Amsterdam, Netherlands |
11-14 February 2020 |
Hall 8 - E260
How to find us
Come check us out at the following booths
We're bringing fresh solutions, features, and experts to help you smarten-up your workplace.
Joan & Visionect
Hall 8 - E260
You can also find Joan partnered with Jabra (Hall 15 - C320)
Want to learn more about AV solutions for running meetings?
Joan is the backbone of the 21st-century modern office. Come stop by and see how it can elevate your workplace from day one.
Talk to a meeting room expert
Experience a demo of our products
Receive a Joan goody bag
Joan 6
Book your meetings with ease
Joan 6 is an e-ink, touch-screen device, showing meeting room availability right at the door.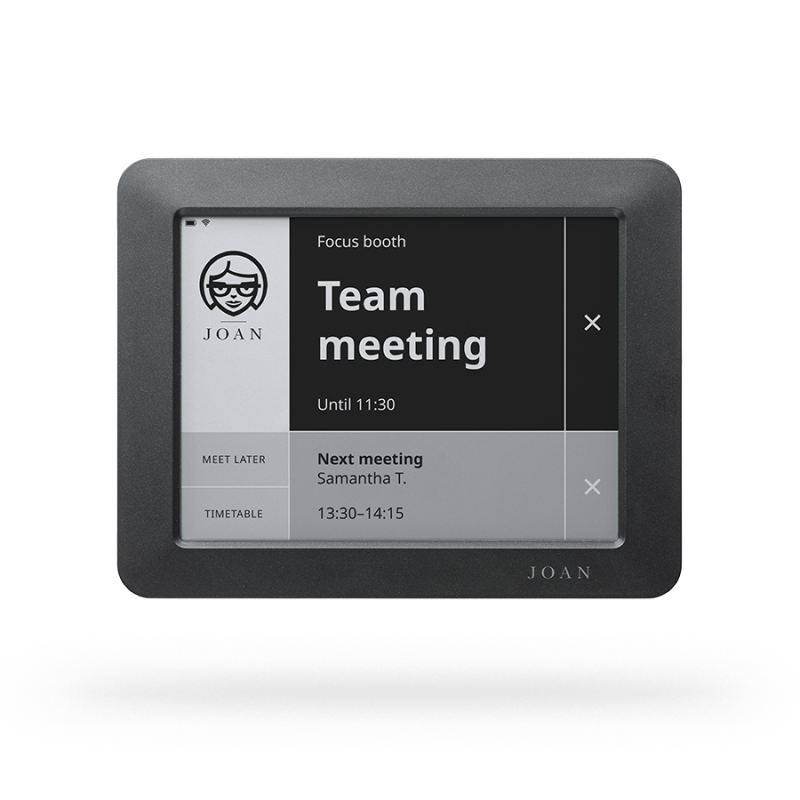 Joan 13
Gain control of your meeting spaces
Place Joan 13 in open spaces and lobbies for showing info on up to 9 meeting rooms.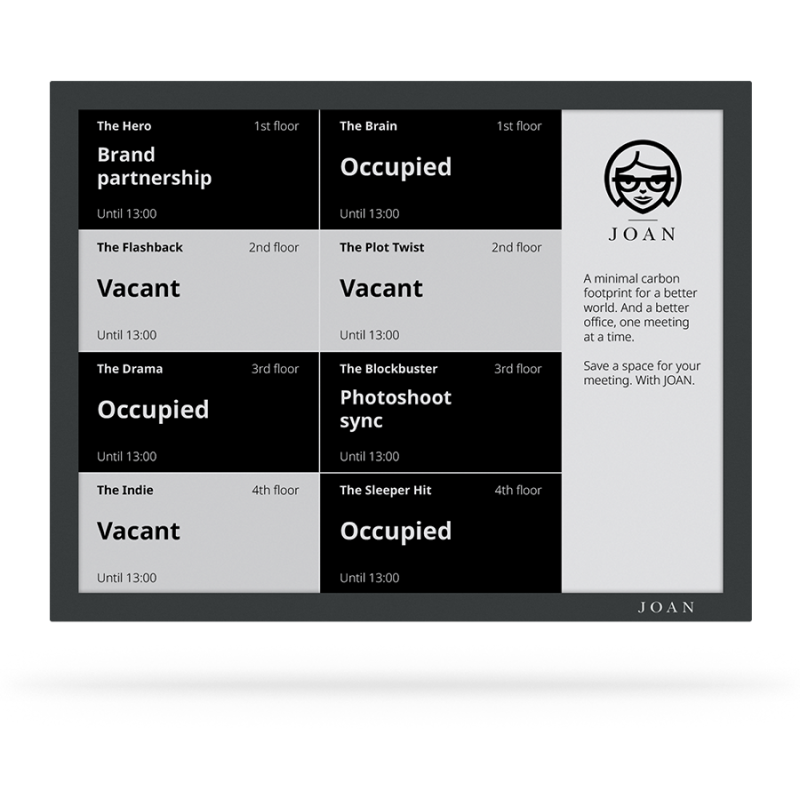 Joan on displays
Leverage your existing AV equipment
See which space is currently free, any upcoming meetings, their current status, and event your meeting room sitting capacity. All of the information on your own screens.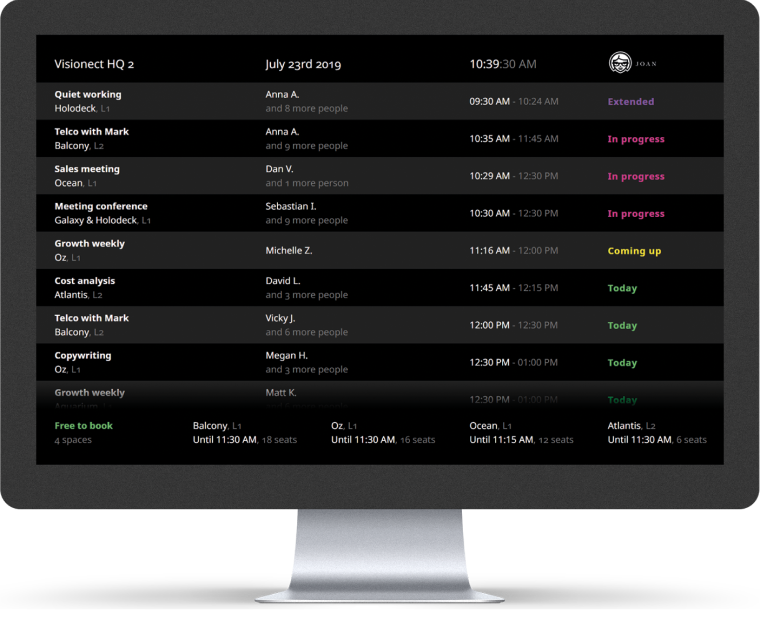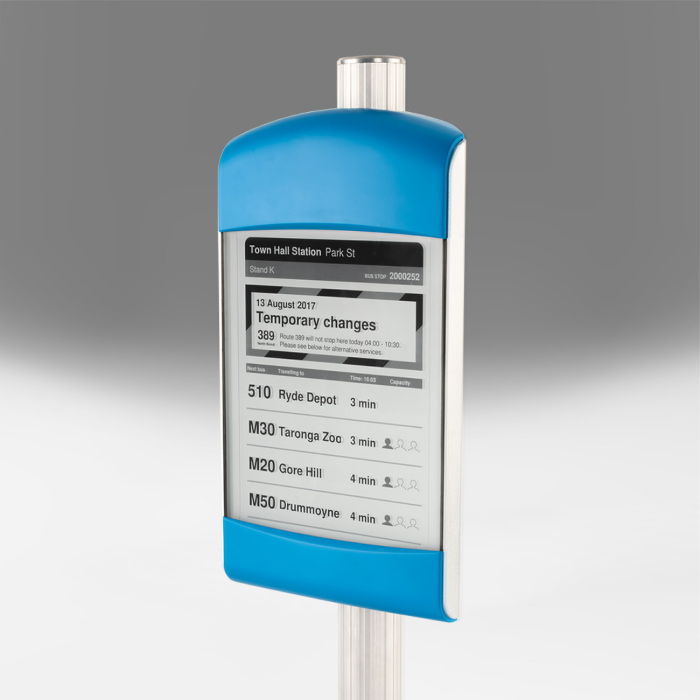 Urban
Real-time bus arrivals, service notifications and site-specific information on a solar-powered, ready-to-use bus stop. Completely cordless, no additional infrastructure required.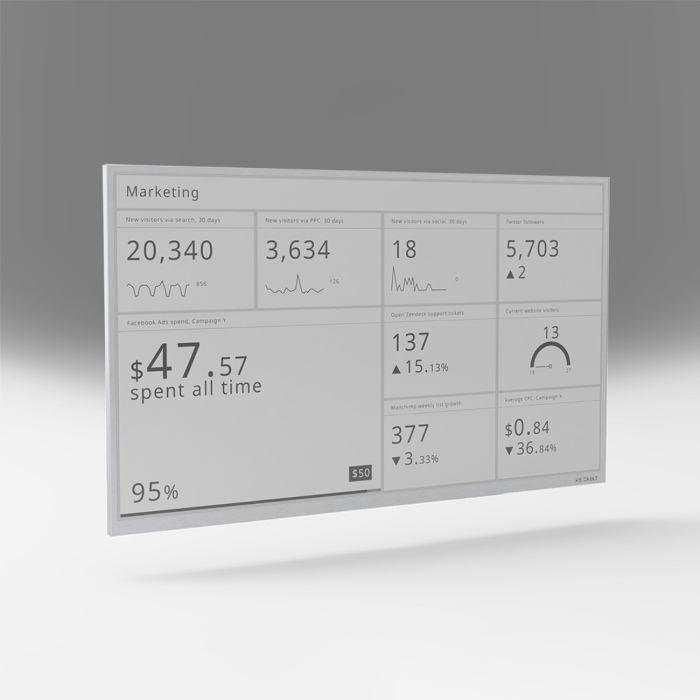 Place & Play
Long battery life and the advanced e-ink technology enable placing Visionect screens wherever they're needed.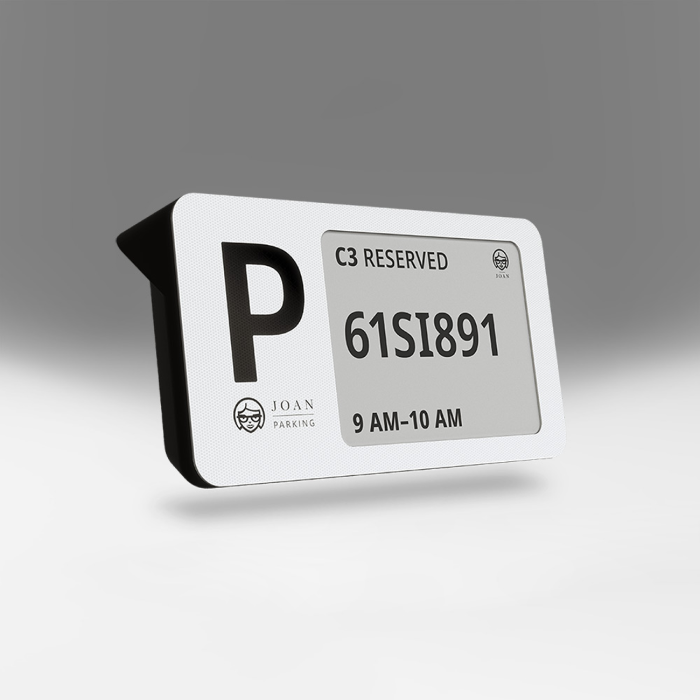 eMinor / Joan parking
Manage your parking spots - Joan connects to the existing company calendar to show real-time parking availability and reservations.
Visit our workshop at the Smart Building Conference
The workplace revolution you should have started yesterday
Presented by Lex de Grijs and Tilen Kegl
Learn why your workplace is lagging behind the technological changes and how you can transform your meeting rooms into a modern, productive, and enjoyable environment.
Hotel Okura Amsterdam |
10 February 2020 |
14:40 - 15:40
Are you planning on visiting International Systems Europe this year?