Your brand new Joan device is now in your hands.
If you are looking for a power button, there is none. Joan is already on.
For a smooth and pleasant onboarding follow the 4 simple steps below. For detailed instructions read our Knowledge base article.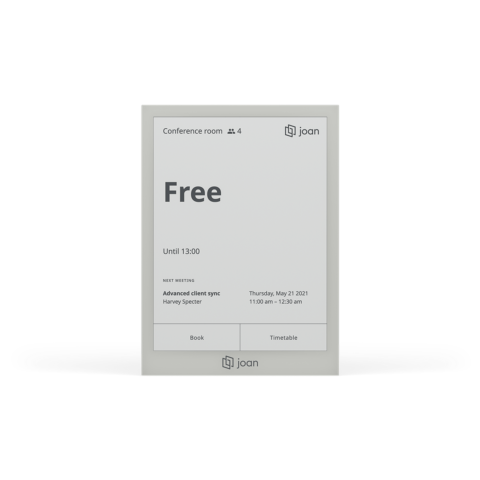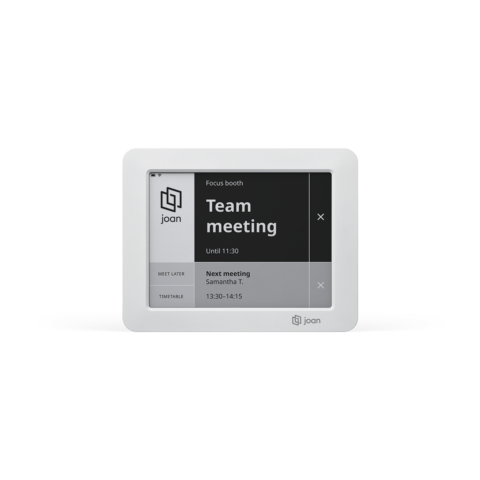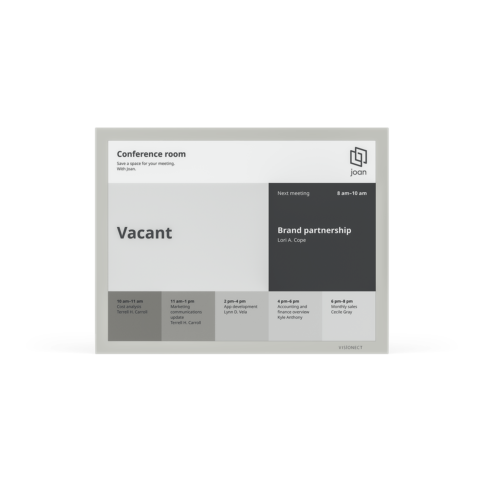 Onboard Joan in 4 simple steps
Upgrade your workspace experience.
Extend your original one year warranty or decide for a Secure wall mount.