Simplify and streamline your visitor check-in
The Joan Visitor Management offers a sleek, efficient check-in process, ensuring a premium first impression while seamlessly collecting essential visitor data.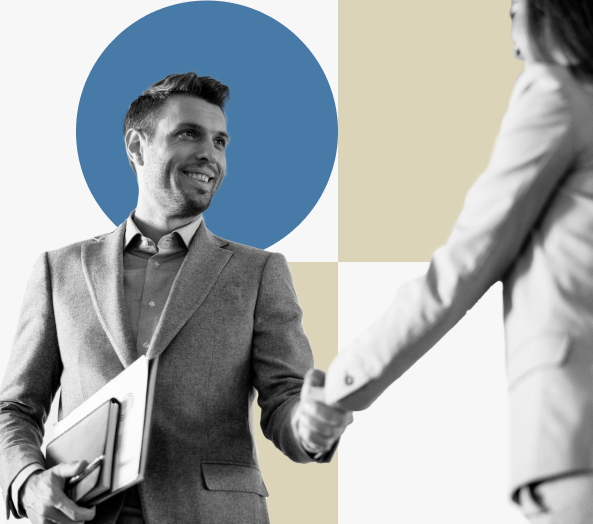 Great first impression
Skyrocket efficiency
Automated processes
Enhanced security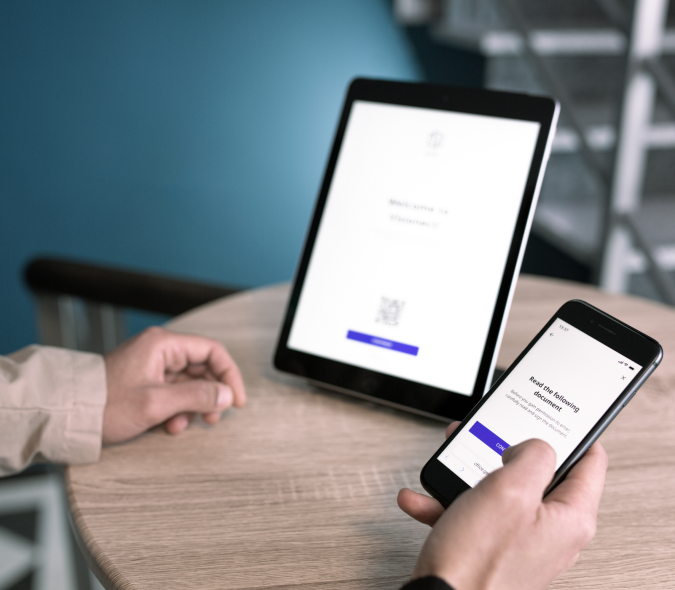 FOR THE VISITORS
Easy self-registration process
Smooth, contactless check-in & check-out
Convenient on-site registration for ad-hoc visits
Access credentials provided (Wi-Fi, PIN, etc.)
Optional visitor badge printing
FOR THE FRONT-END STAFF
Automated and paperless work
Schedule one-time or recurring meetings
Reserve rooms & desks for guests
Register multiple visitors simultaneously
Custom settings for individual buildings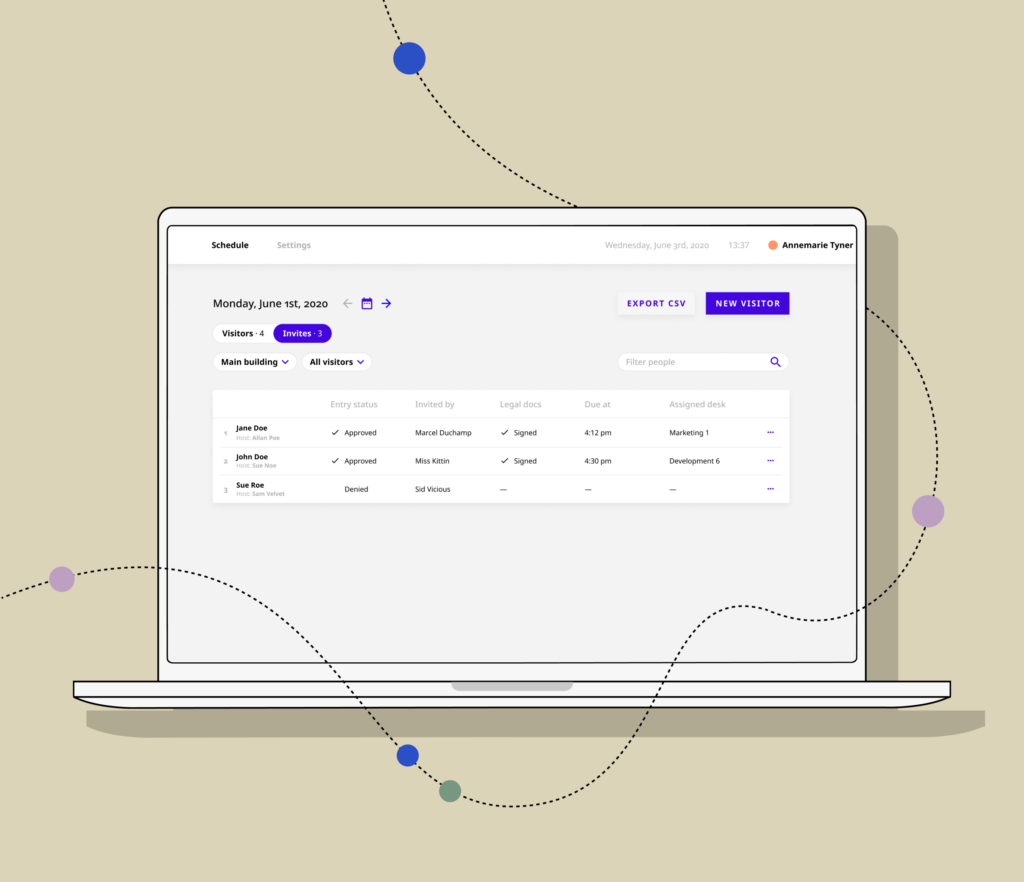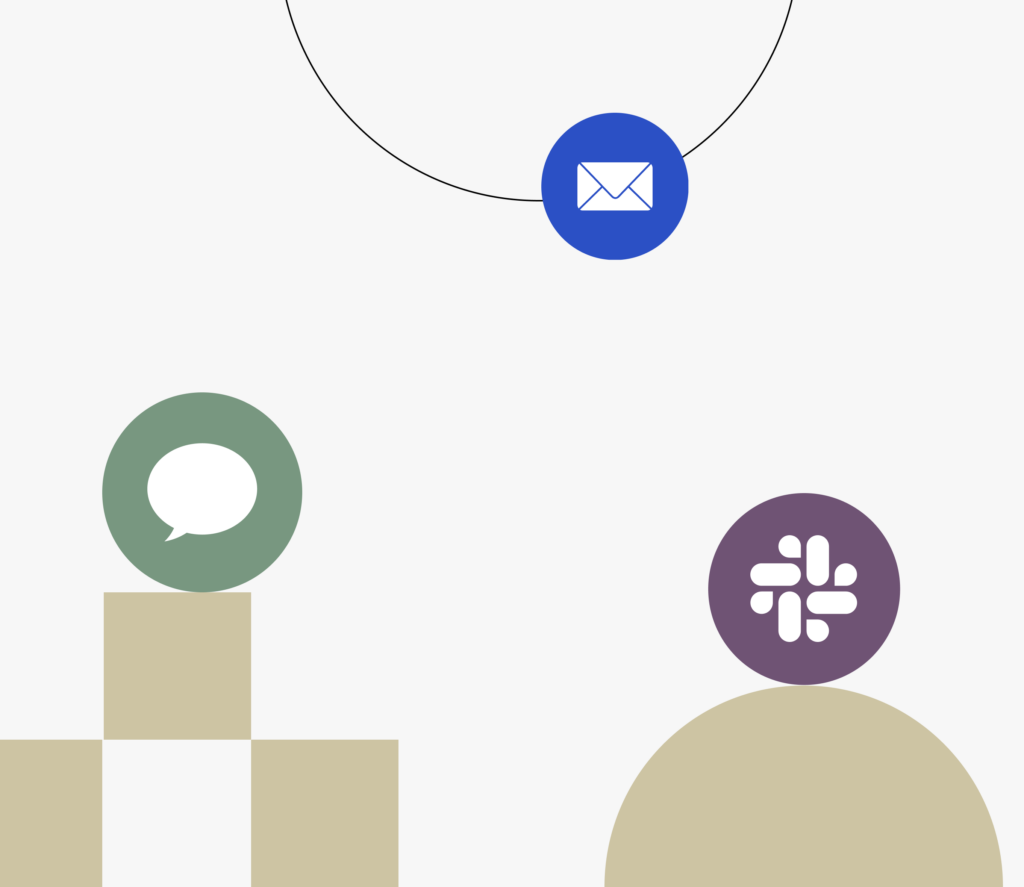 FOR THE HOST
Seamless Integrations & Notifications
Host arrival alerts via Slack, email, SMS, or mobile app
Automatic visit registration upon meeting booking
Extensive integrations for an optimized experience
Hundreds of companies around the world are falling in love with Joan.
Uncompromising Security and Compliance
Live presence monitoring and reporting
Secure document & NDA signing features
Health screening questionnaires
Detailed visitor logs for traceability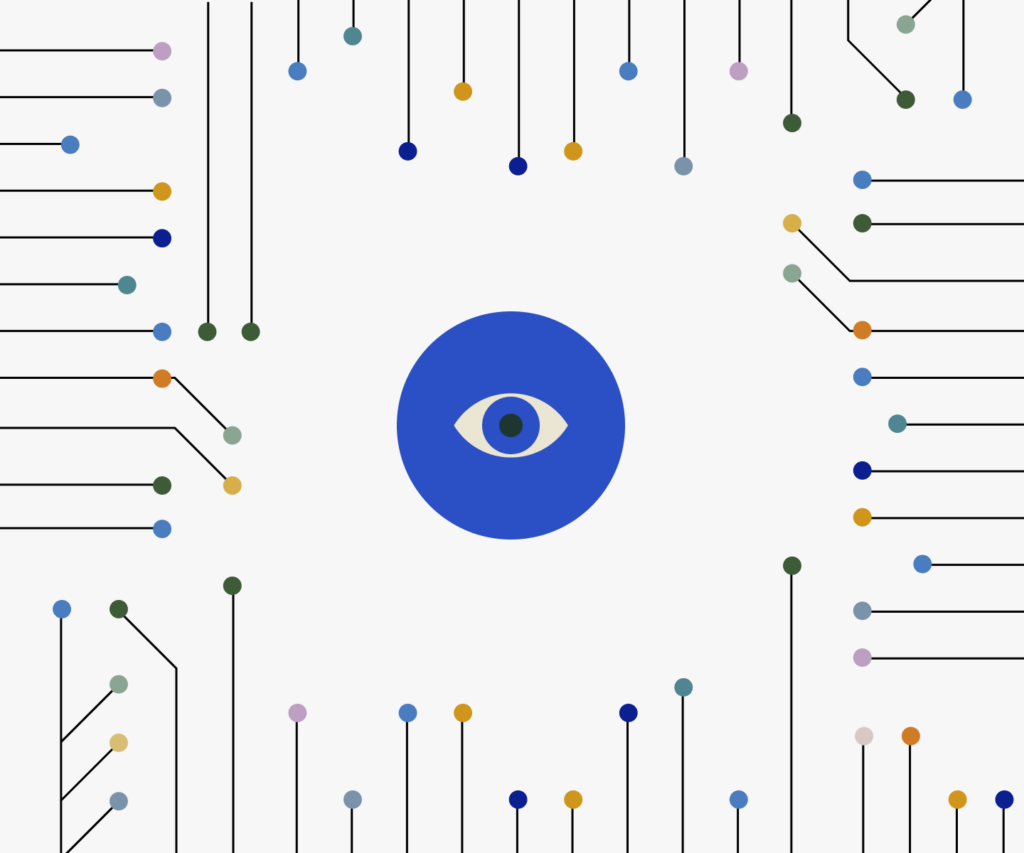 Adaptable & All-in-One System
Simple and intuitive user interface
Frictionless integration with your existing infrastructure
Multilingual customization at check-in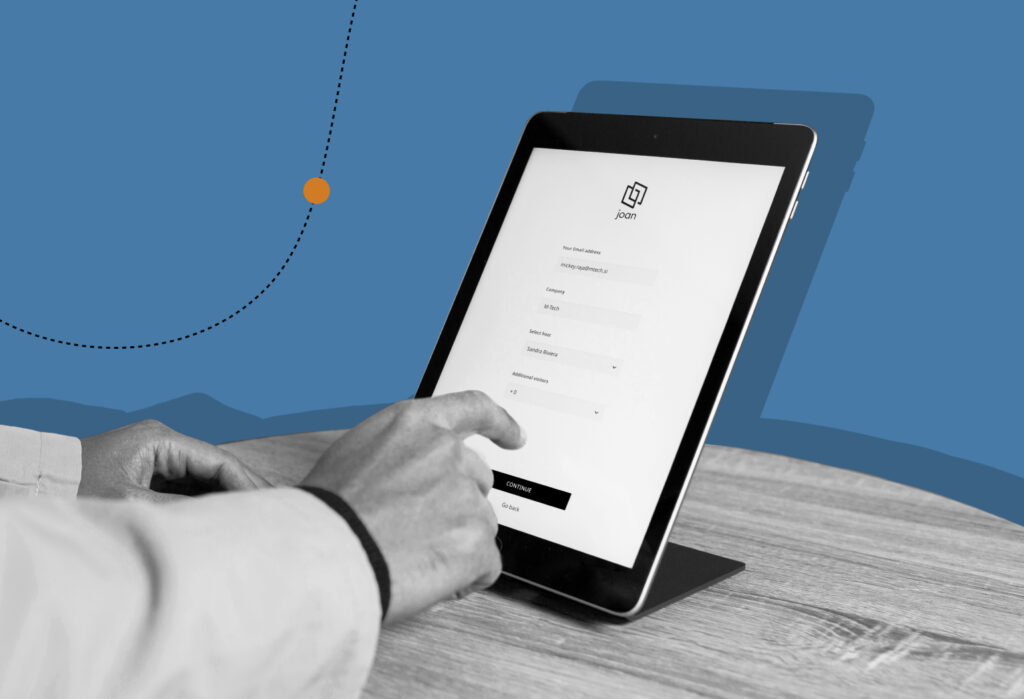 Try Joan Visitor Management for free
Transform your office environment and take your visitor experience to the next level. Enhancing security, streamlining check-ins, and leaving a lasting impression on your guests has never been easier.
GET STARTED
We developed the Joan Visitor Management solution to improve every company's efficiency, enhance security, and create a positive visitor experience. It reflects our company's commitment to innovation and frictionless processes.
Grega Pušnik, Senior Product Manager
Frequently Asked Questions
Your firsthand Visitor management experience
Contact our team of workplace experts for a guided tour of all visitor management features.
BOOK A DEMO