The simple way to fix your meeting room booking chaos.
Joan syncs with any calendar tool, displaying Meeting room availability availability and preventing
double-bookings, reducing team friction and streamlining your work process.
An award winning platform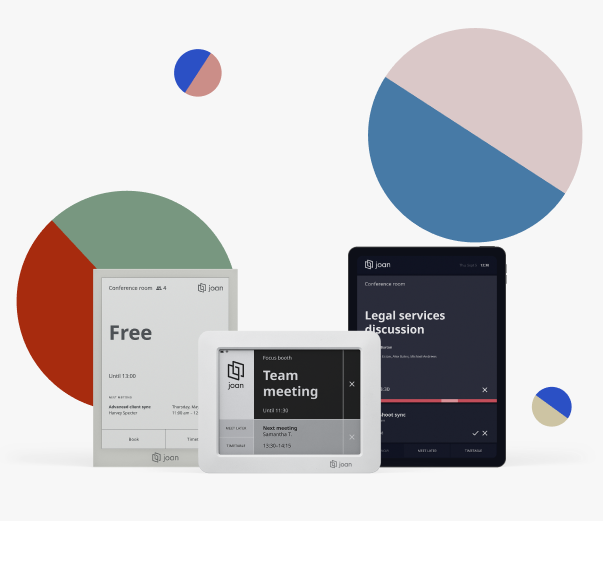 Joan is trusted by the best
How to setup?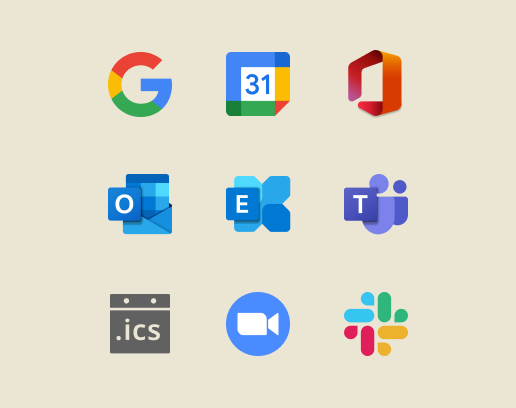 1. Connect your calendar to Joan
Simply create an account with Joan and sync it with any calendar you are using already.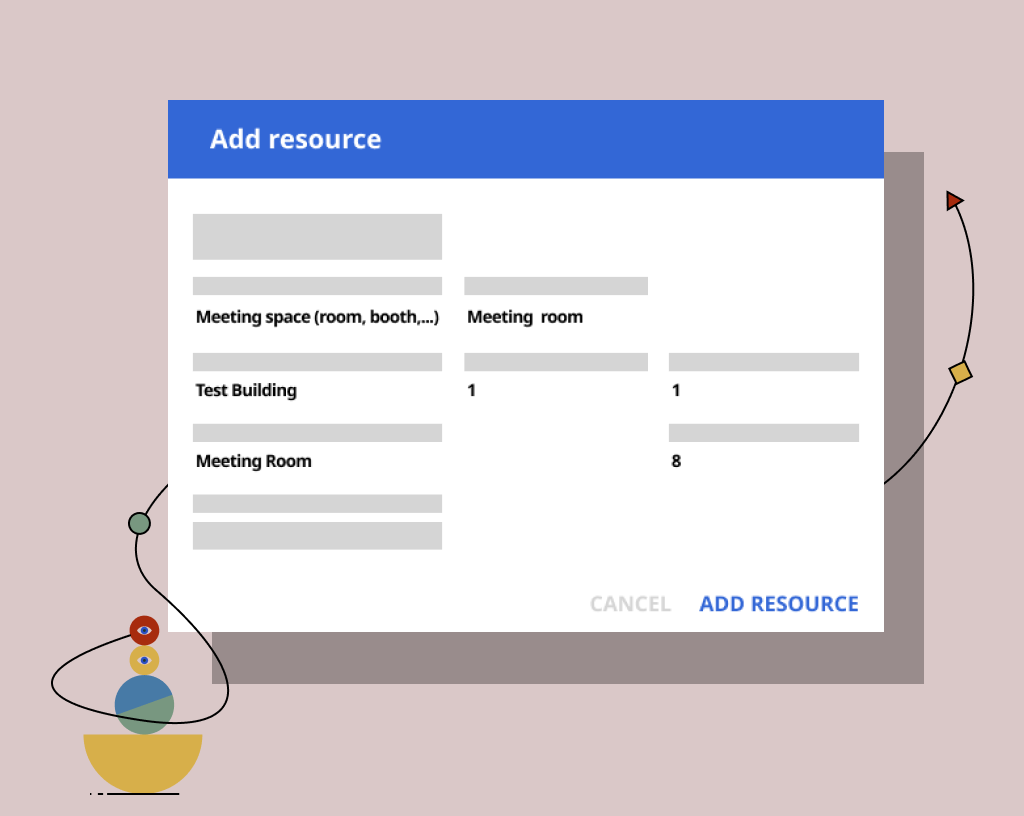 2. Create room resources in your calendar
If you haven't yet – specify room resources in your calendar. They will be automatically synced with Joan.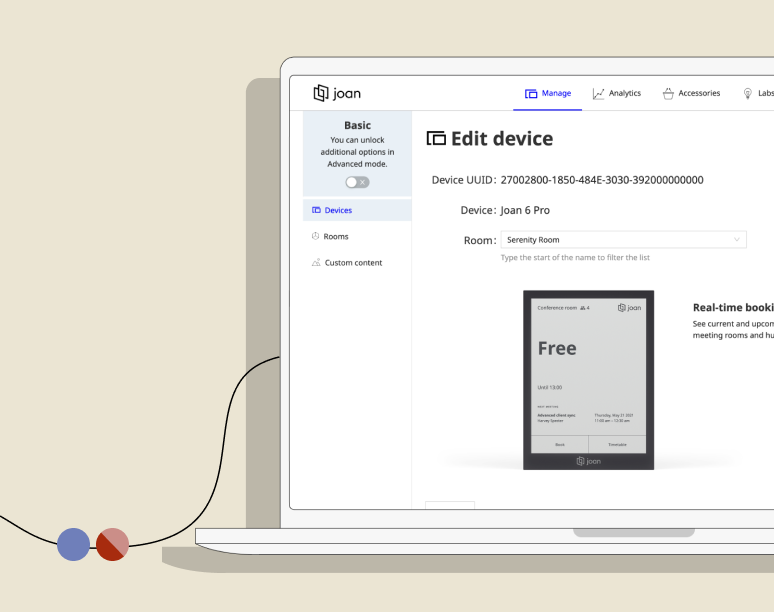 3. Assign display to a room
Whether you are using your own LCD tablets or Joan's sleek e-paper devices – let them know where they belong.
How to book?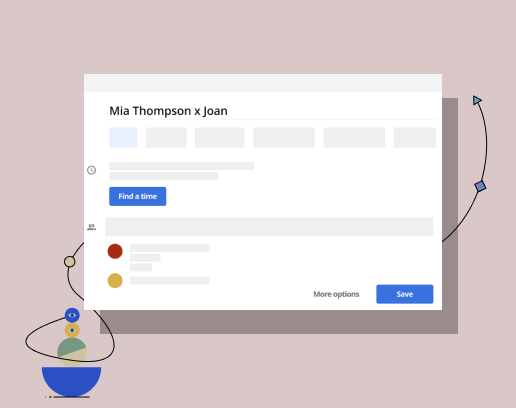 1. Book room from your Calendar
When you are booking a meeting in your calendar – simply add a room resource and we will take care of the rest.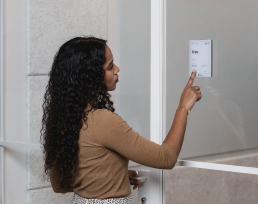 2. Book on the spot via touchscreen
If you are grabbing a room on the spot – you can quickly check the schedule, select meeting durration and book directly on the tablet.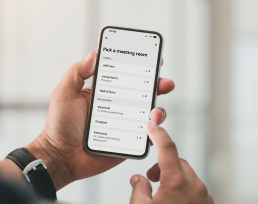 3. Optionally book a room from Joan mobile app
Usually used by Outlook users for a nicer experience or multi-tenant environments where they don't share a calendar.
Unlock an array of possibilities
with over 50 other integrations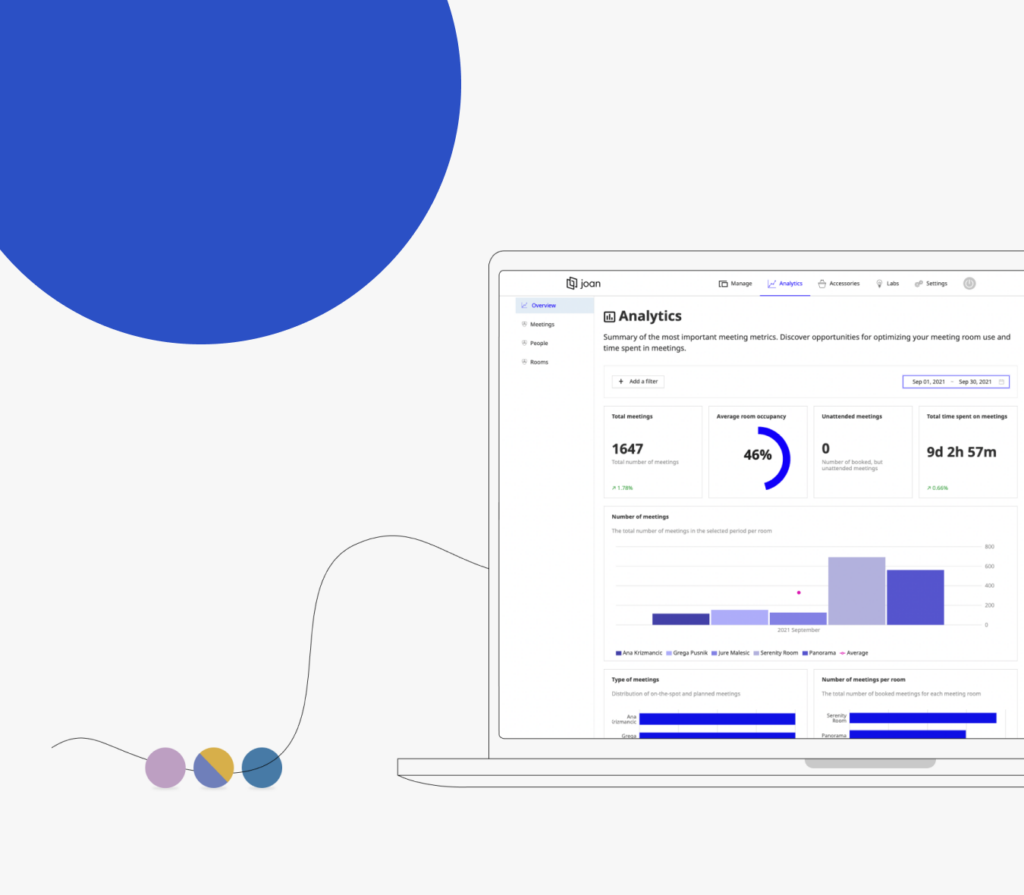 Manage your meetings more effectively with
in-depth analytics
Unlock the Power of Data with Joan's Advanced Analytics: Joan's advanced analytics solution is a game-changer for workspace management. Gain deep insights into meetings, people attending meetings and room usage. Discover valuable data-driven trends and optimize your workspace for efficiency.
All about Joan analytics
What our customers say about Joan
G2 Fall Leader
The implementation of Joan is the easiest digital signage I've ever implemented.

I would deffinitely recommend Joan wireless room schedulers to other businesses and other enterprises. I mean I'm already recommending it to 40 startups here.

The Joan units are pragmatic and provide flexibility for our colleagues to work in the office and have a space to collaborate.
The workplace of the future is fluid.
Give your team the ultimate tool for managing their office life with a simple tap on a smartphone.