Utilize your spaces.
With room analytics.
Understand how your rooms are being used. Receive insights into your meetings and meeting patterns. Go for that new conference room because you need it and never spend another dime on a space you don't.
Report.
Focus.
Discover patterns. All in a nifty automatic report that comes to your inbox.* Businesses run on data. Why wouldn't meeting rooms then?

See room utilization rates
Track the no. of meetings, meetings hours
View weekly meeting patterns
Identify popular rooms
Locate underperforming rooms
See who books the most meetings
See how many meeting are ghost meetings/no-shows ...
* Analytics supported only with JOAN Executive.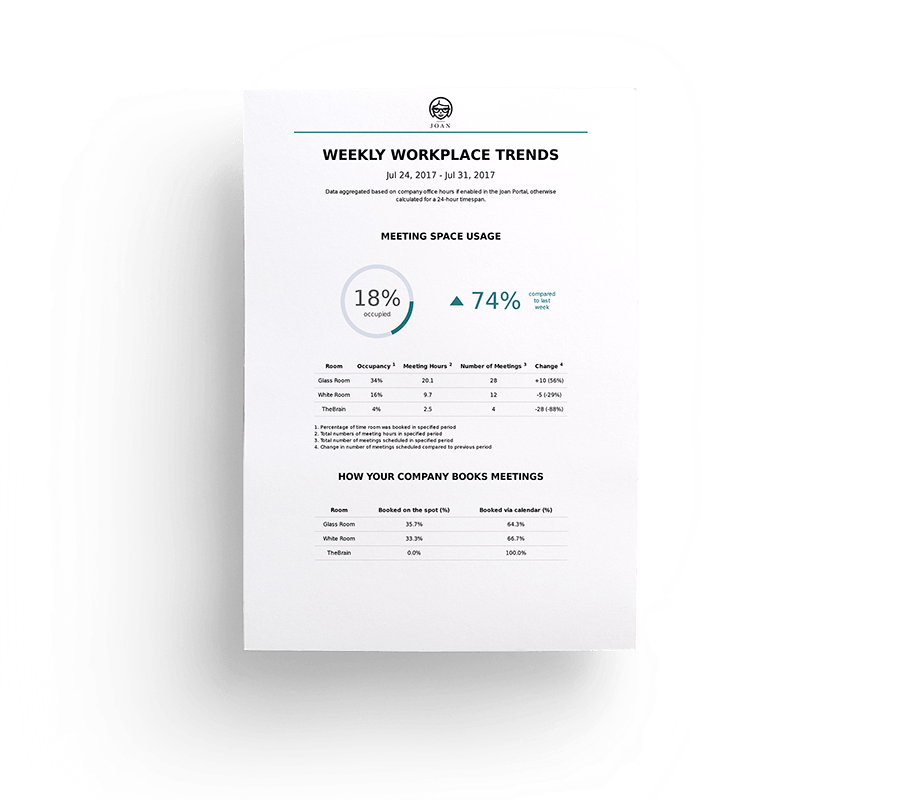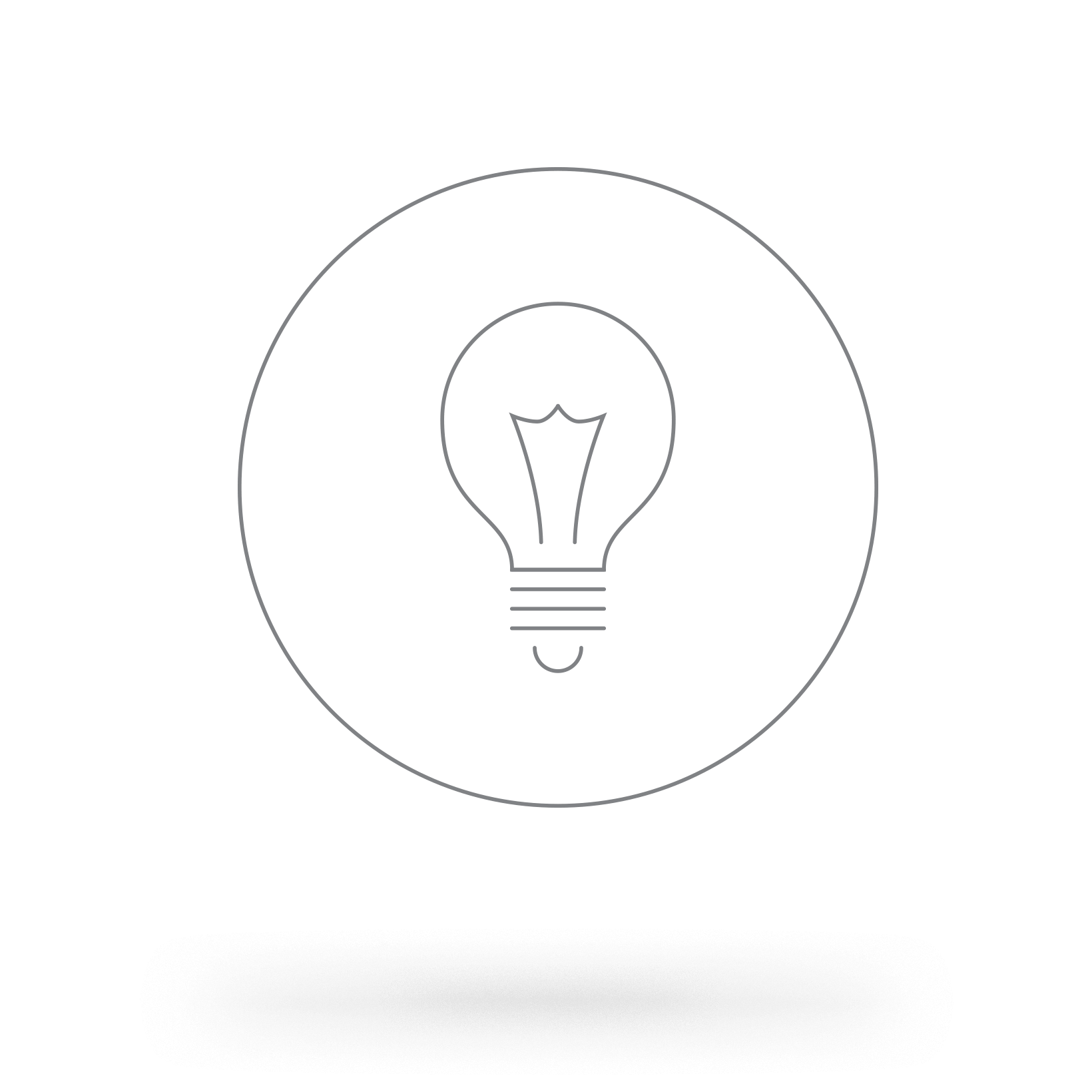 Take action.
Evolve your spaces.
Joan's advanced analytics enable you to make informed decisions when it comes to meeting real estate. Understand your space usage. Save money. Enhance productivity.