Extend Joan's functionality. Build on top of our solution.

Beyond Joan
Enrich Joan's out-of-the-box features by developing custom apps and integrations. Forge your perfect workplace with Joan's API.
Custom integrations
Do you have a specific use case? Extend Joan's ecosystem by adding integrations at no cost.
Applications
Build new apps by adding Joan's functionalities to your existing workplace solutions.
Automation
Create end-to-end workplace automation including Joan solutions.
Send data to your preferred data platform
Simply add data to your ETL pipeline, store it in your cloud or build advanced models for predicting workspace utilization.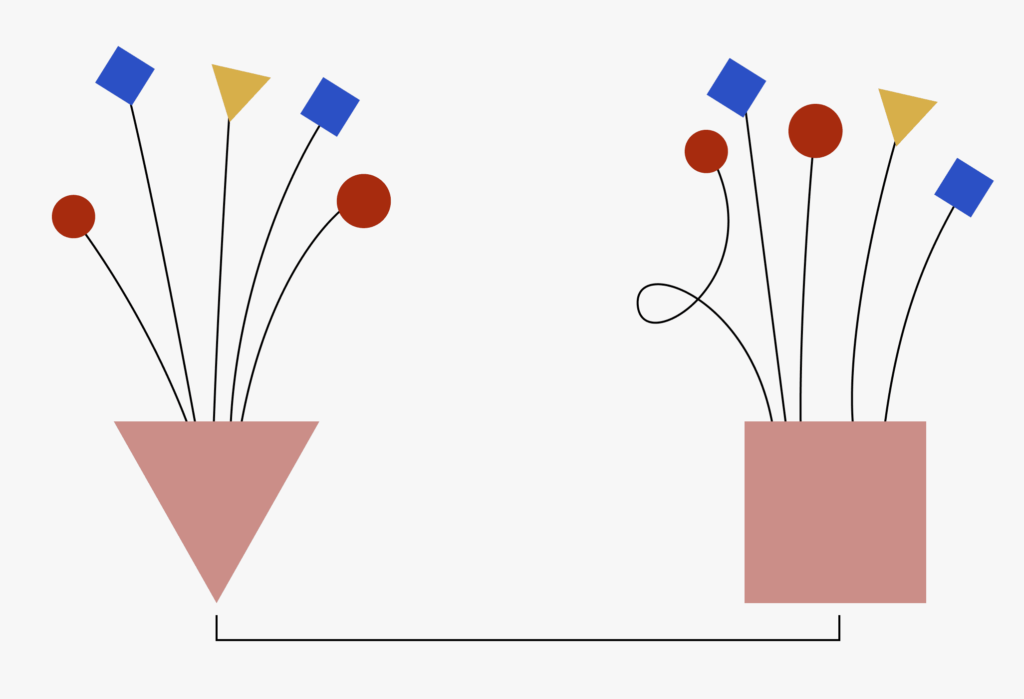 Connect Joan with your tech stack
Improve user experience by integrating Joan with your company's calendar, communication tools, and other software.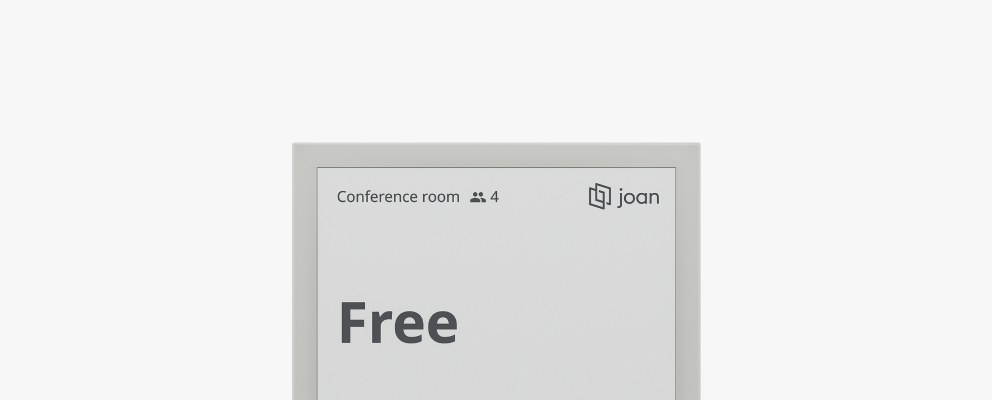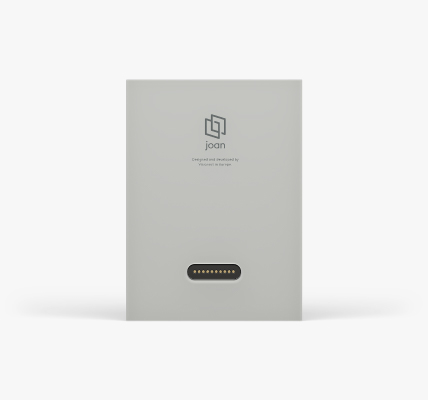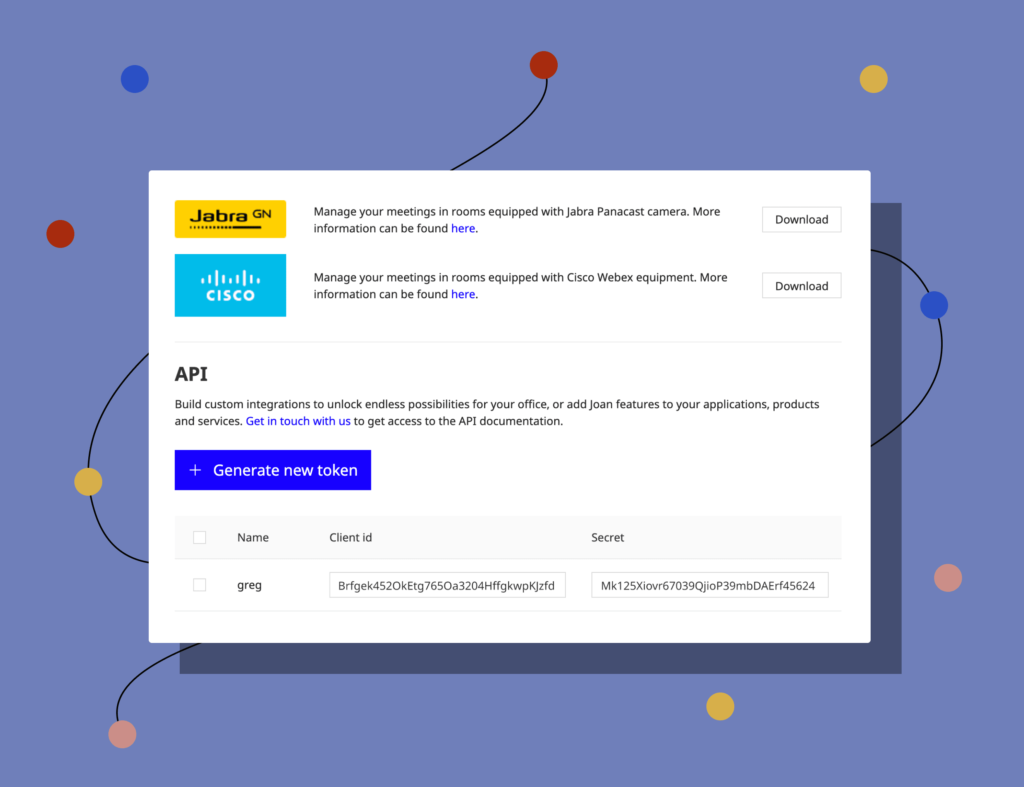 Joan API is simple to use
With the help of our stellar documentation, you'll be running custom integrations and building apps in no time.
Looking for more information?
From technical specifications to product details. Learn everything you need to know about Joan.