Provide the ultimate workplace experience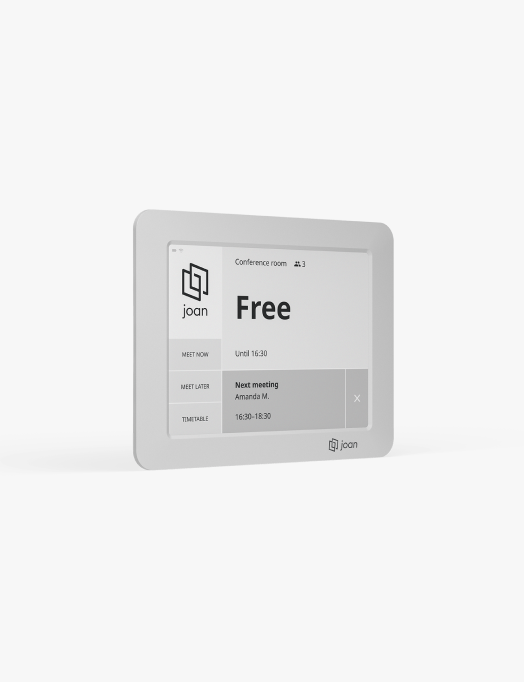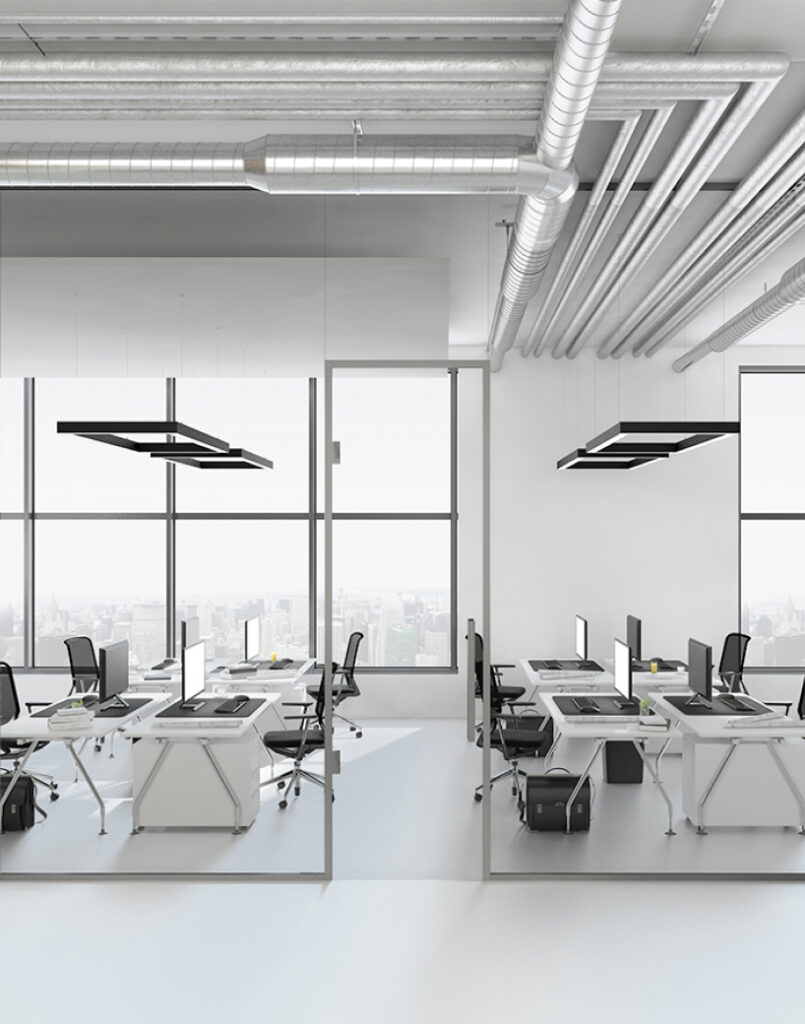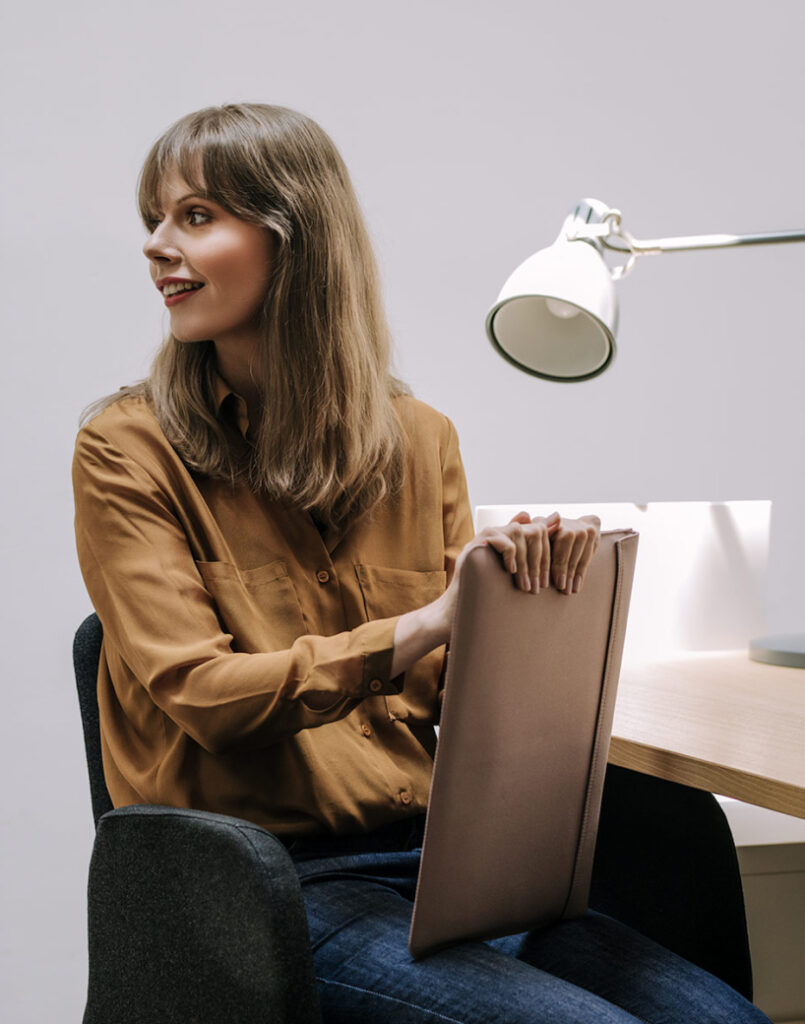 Make your flexible workplace even more pleasant
Joan will delight you with its clarity and simplicity from the very first touch. We have taken the devices and solutions to the level of ultimate experience and tailored them to the needs of the new workplace reality. Respond to the complexity of the business environment with the power of innovative simplicity.
Experience the simplicity of Joan straight away
Forget the lengthy onboarding process. You don't need a team of experts to help you set up the device and enjoy the solutions. Just follow the simple instructions and start using it in minutes.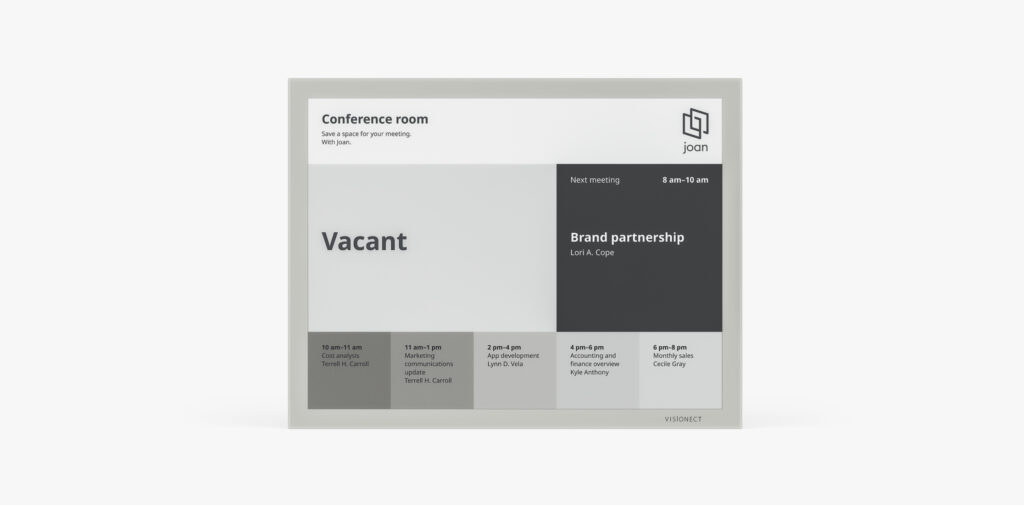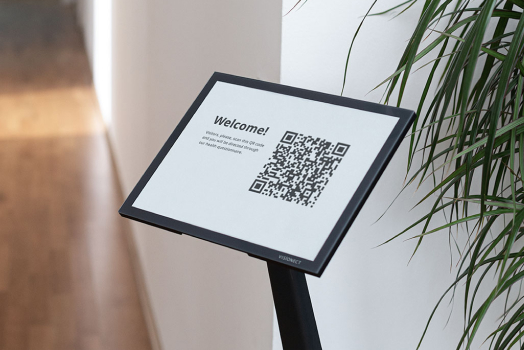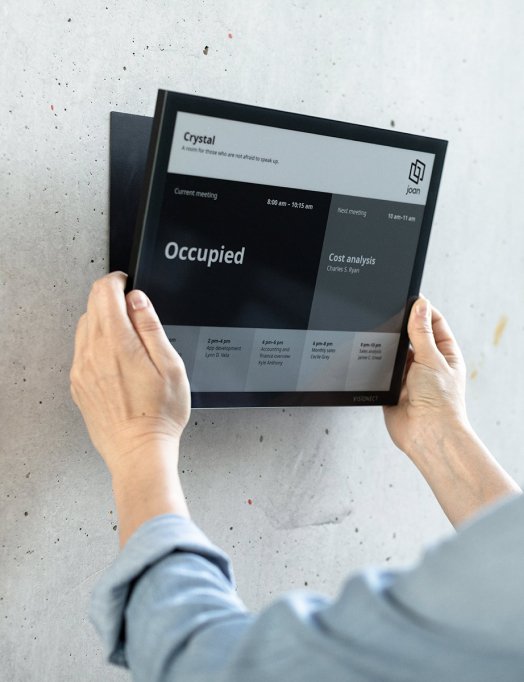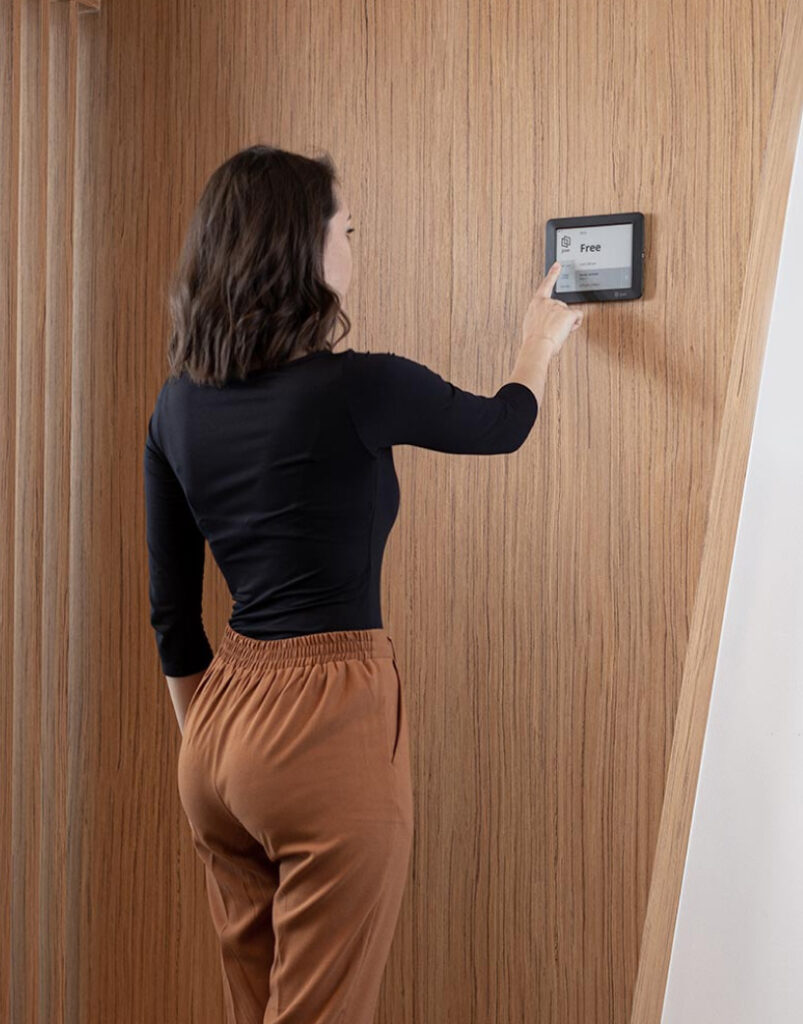 No wiress,
no drilling,
no problem
Install the battery-powered Joan without hassle. Its magnetic mount ensures a simple installation on any even and firm surface. Ready when you are!
Find the perfect solution for your workplace management
Reach out to our team of experts to discuss all the options Joan has to offer.