Create a coworking space startups will love
Startups today are looking for a workplace that offers them the flexibility to work on their schedule with comfort and ease. Coworking spaces act as a melting pot for a variety of startups from different backgrounds, all with their own needs, which is why the space should be well organized, easy to use, and safe, so they can focus on their work and do it with enthusiasm.
Solutions for a perfect coworking space
room booking
Reserve the most suitable place, enjoy work, and move projects forward.
desk booking
Secure your spot in an ever-changing workplace environment.
visitor management
Track your visitors, apply health measures, and greet them at the entrance.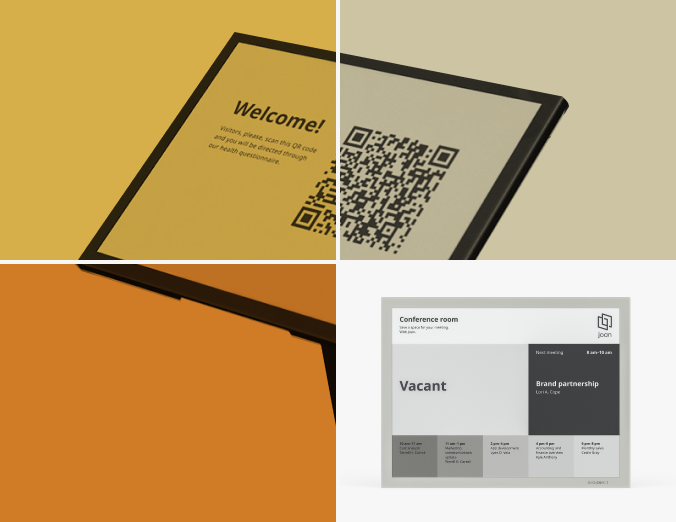 What makes a well-organized coworking space
In an ever-changing environment, coworking spaces need to have integrated solutions that help them adapt to changes quickly. Joan offers solutions that are simple to integrate into a coworking space, are easy to use, and create the best work environment for emerging startups.
Create a workplace that's convenient
Joan makes it easy for startups to book a conference room at the last minute or a designated hub for a quick brainstorming session, remotely or on the spot. Whether it's a desk, a bike, or a specific piece of equipment – individuals and team leaders can book anything they need at a given moment and enhance their workplace experience.
Present solutions for work with no interruptions
From digital signage – displaying custom content, to visitor management, Joan solutions help organize a coworking space into one where work runs smoothly and with no interruptions.
Offer a system that connects to any tool
Every startup uses a set of tools that fits its workflow best. Connecting these tools with the central Joan system allows them to integrate a workplace management solution without changing anything on their end. Speedy meeting rooms or desk booking works like magic.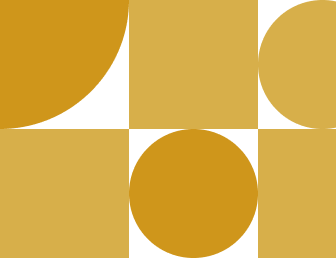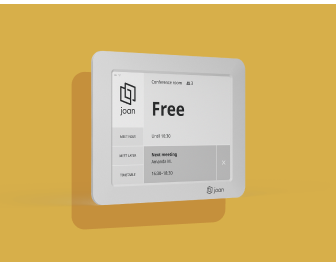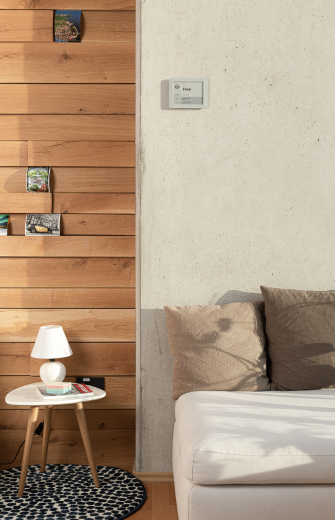 Any space can become a workspace
Have an empty space and would like to make use of it? Whether it's small or large, Joan transforms a vacant space into a bookable meeting or conference room for anyone to use.
Simply integrate it into your workplace and turn any space into a hub bursting with creativity on the team's timeline.
Gather data to optimize and monetize your spaces
With advanced analytics coworking spaces get data about the number of visitors, most frequently booked facilities, and more. Spaces are easily optimized and can be monetized to startups that use them the most.
In other words, Joan solutions enhance the coworking experience for startups and help them create successful stories while becoming the workspace management software for the coworking of today and tomorrow.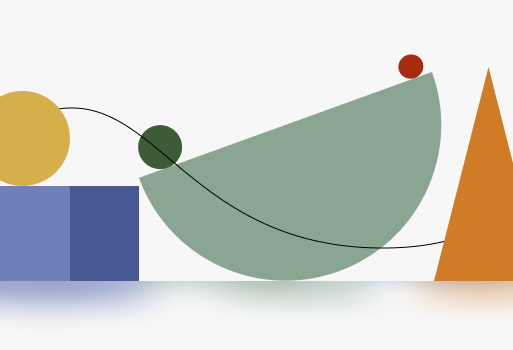 At FalconX we understand the challenges startups are facing especially in the early stages. With Joan we can offer them a professional work environment by using an empty space at any given point in time as a meeting space.
Murali Chirala, CEO of FalconX.
Easy to set up, easy to use
Smart solutions for smart work
A wireless display that needs no drilling or cables to set up, with a self-adhesive magnet Joan devices can easily be installed anywhere making it the perfect solution for coworking spaces.
Already have a few tablets?
The Joan solutions are fully compatible with other tablet devices or LCD screens, so you can use your existing ones to display digital signage, manage visitor attendance and upgrade your meeting room booking system to the next level.
Cowork toward a sustainable future
Bringing sustainability front and center, helps coworking spaces attract startups who share the same vision of a greener future. Joan devices not only optimize spaces but are also energy-efficient, spending less energy per year than a single coffee brew. Now, that's something.
A thriving workplace for everyone
Organize your coworking space with a workplace management system that gives startups and teams the freedom to build the future on their terms.