Committed to sustainability
Sustainability is one of the top priorities as we set the greenest possible standard by combining minimum power consumption, longevity and high-quality recyclable device components.

The path towards a traceless Joan
Joan strives to use the most recyclable and sustainable materials.
Glass
Made of non-polluting raw materials and via an energy-efficient process that doesn't require a lot of water.
Aluminum
Melting doesn't change its properties which means it's infinitely recyclable.
Packaging
Made of fully recyclable paperless cardboard.
Extreme energy efficiency
Joan uses 99% less energy than LCD screens and its battery can last for months or even years on one charge. In fact, Joan can run for a year on the power required to make a cup of coffee!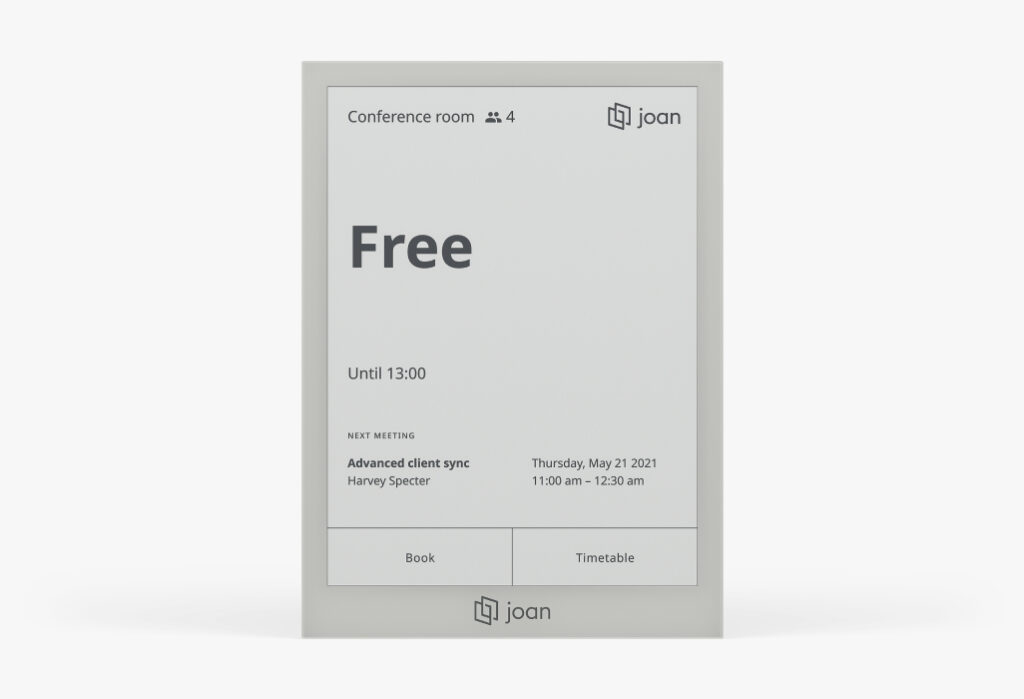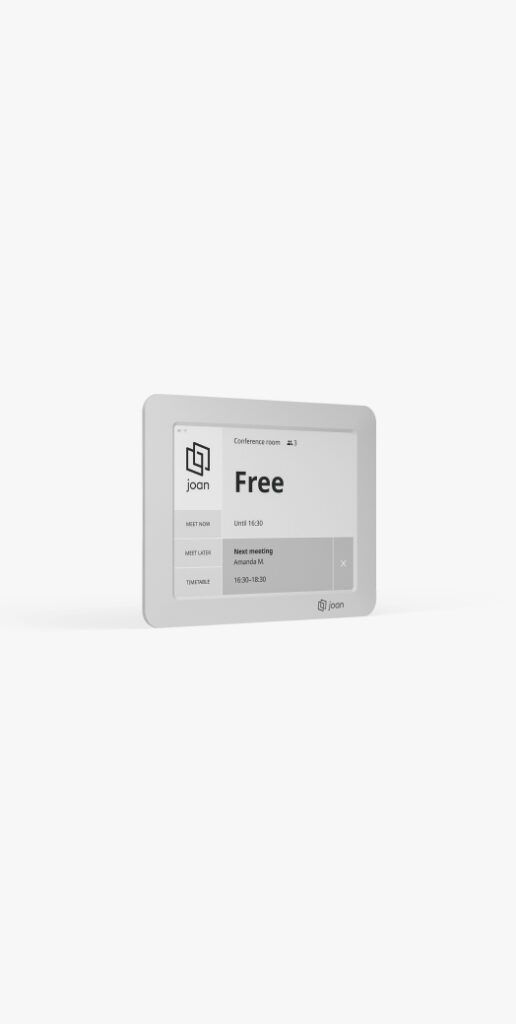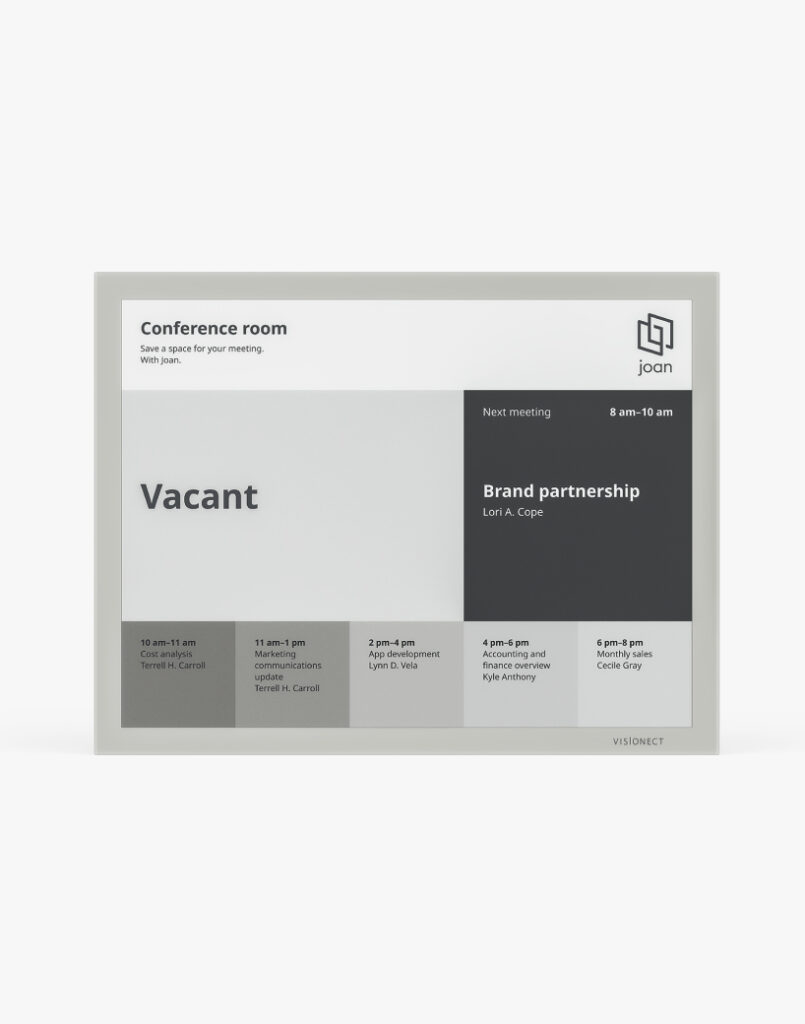 Built to consume less power
Joan is constantly pushing the limits of what's possible in the e-paper world.
Our ultra low power architecture that allows low power CPUs to run high-fidelity apps has been perfected over the past 10+ years.
This unique architecture allows Joan to reduce power consumption by 100x compared to other solutions on the market while still providing the best user experience.
Minimal carbon footprint
Joan reduces carbon emissions by as much as 20.000+ average trees on a yearly basis.
That's the difference our clients make by using Joan devices instead of iPads.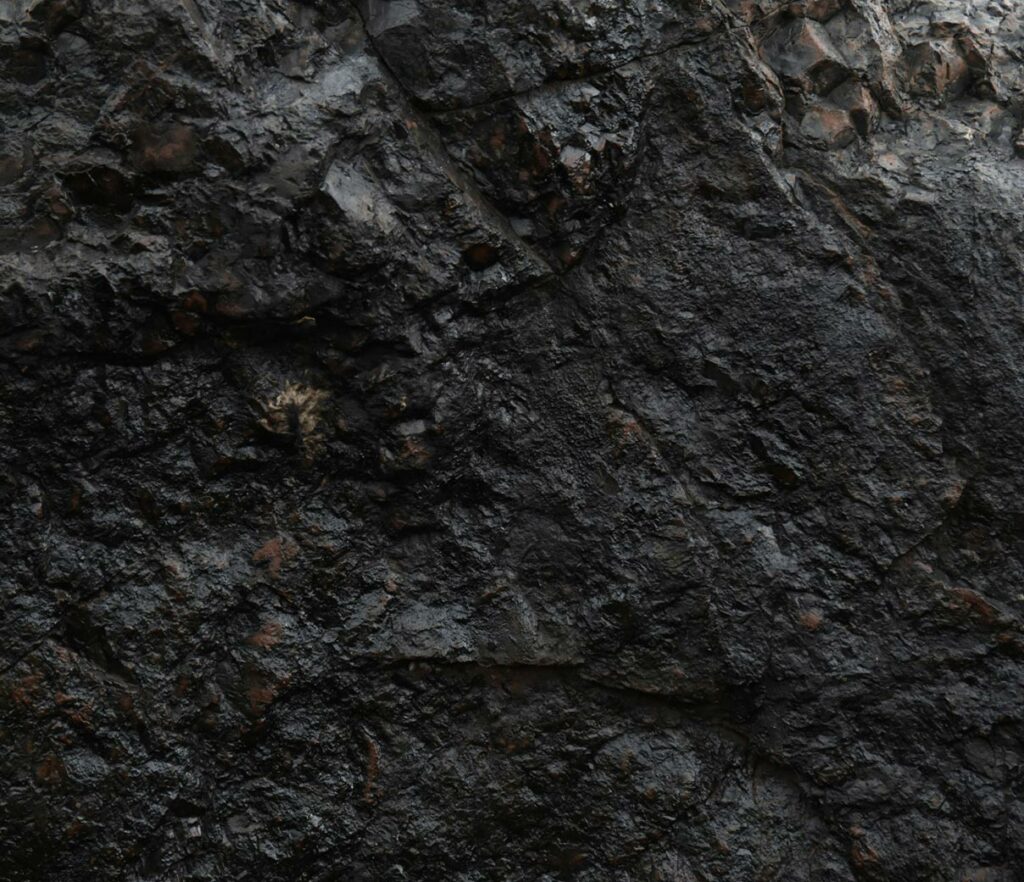 Longevity is the future
Replacing products every year or two is not sustainable.
That's why Joan is built to last at least 5 years and boasts a failure rate of only 0.63% – the lowest in the industry.