Create a delightful visitor experience. With Joan.
Create a truly unique first impression for guests coming to your office. Welcome them with Joan's automatic, custom email notifications sent out prior to their meeting.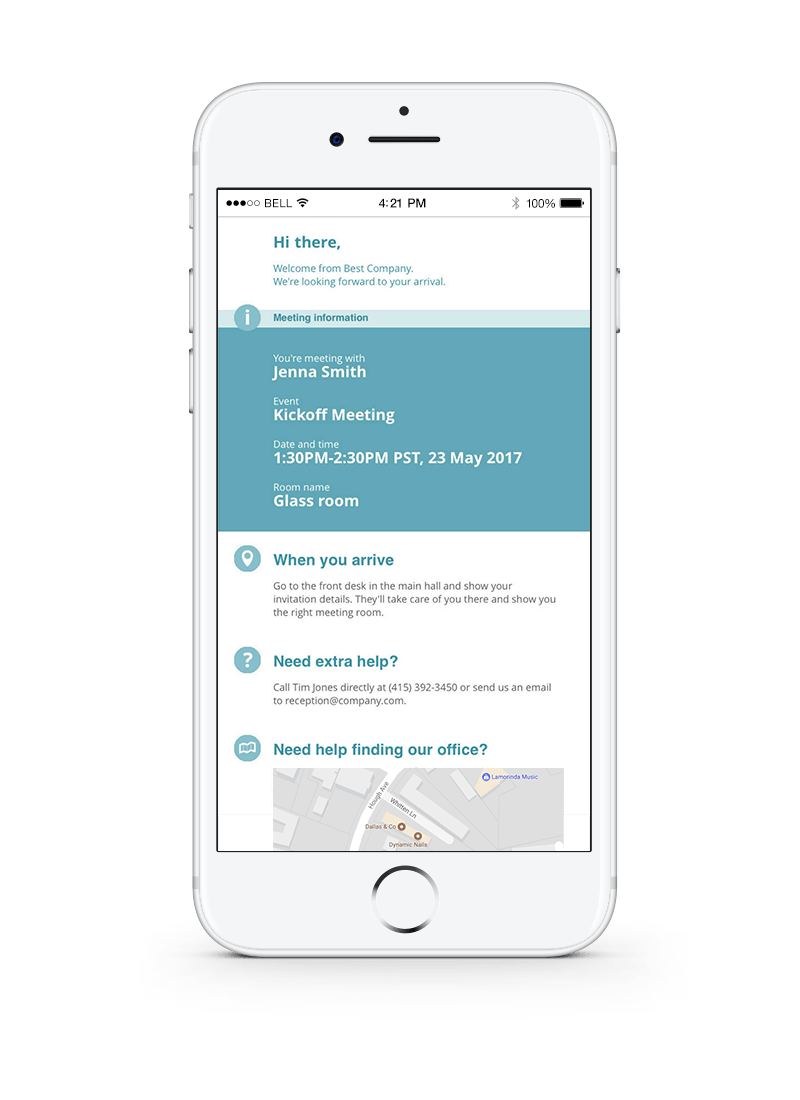 Welcome your guests before they even arrive.
Joan's Warm Welcome will politely remind your guests their meeting is coming up and send them a welcome email with useful information so their visit to your office will be smooth sailing all the way. A stress-free experience. Pure joy.
Let Joan send your guests a fully customizable Warm Welcome email with:
Meeting information
Directions on how to reach your office
Contact details for additional assistance
A delightful, personal message