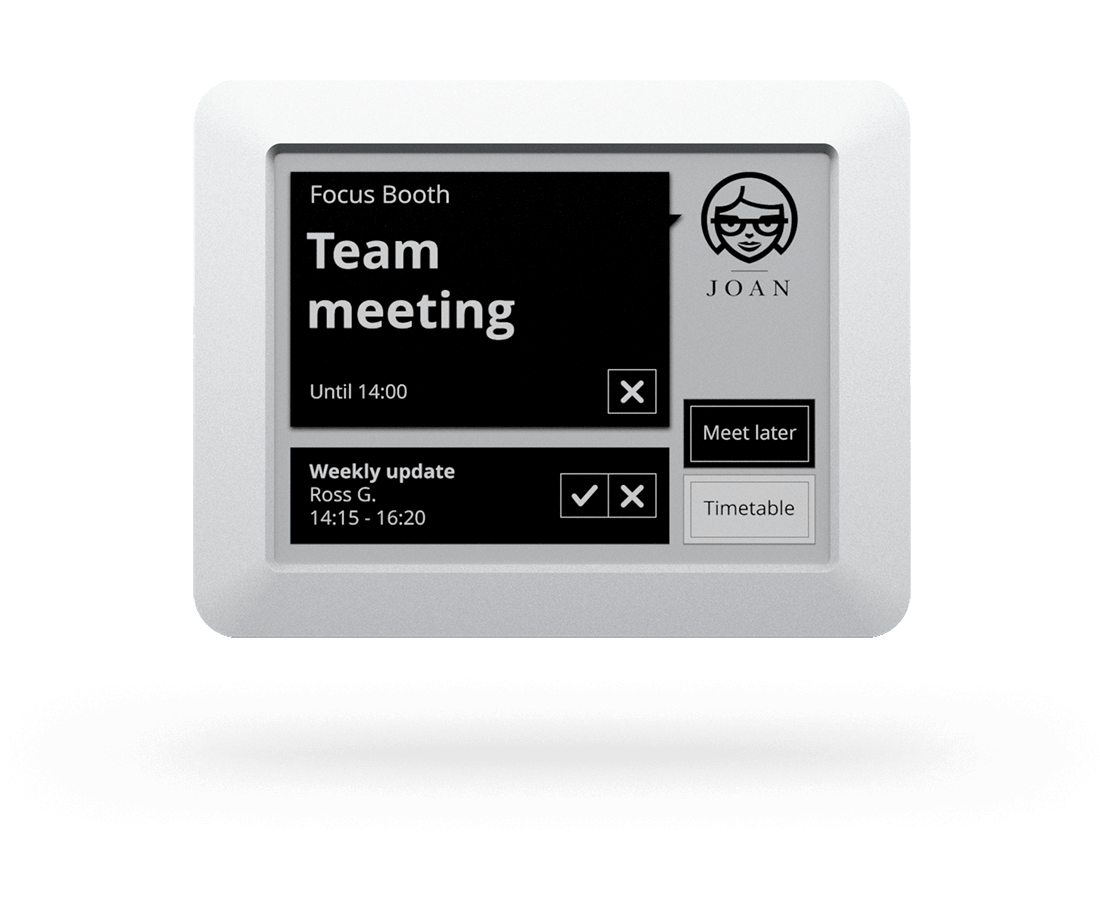 Advance the way you work with JOAN room booking solutions.
No more confusion, interrupted meetings, double bookings, ghost meetings and the lot. Just powerful features.
Works with your company calendar.
Connect JOAN devices to your calendar through Wi-Fi and display the schedule of each meeting room.
It supports:
Book a room through your calendar or on the JOAN display.
Book your meetings on the JOAN display by pressing "Meet now" or schedule a meeting in your calendar and add a room. The room is reserved, the meeting will show up in your calendar and you can just walk right in.
Smart features. Slack booking.
Reserve your rooms in Slack by asking JOAN to do it for you. Just send a message to Joanbot and schedule your meetings in the room of your choice.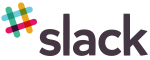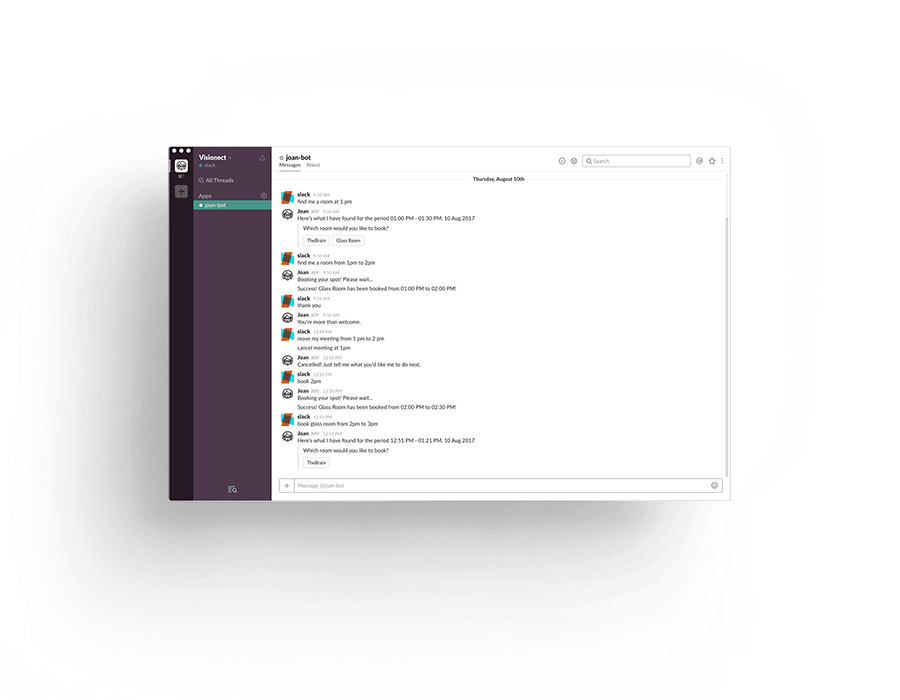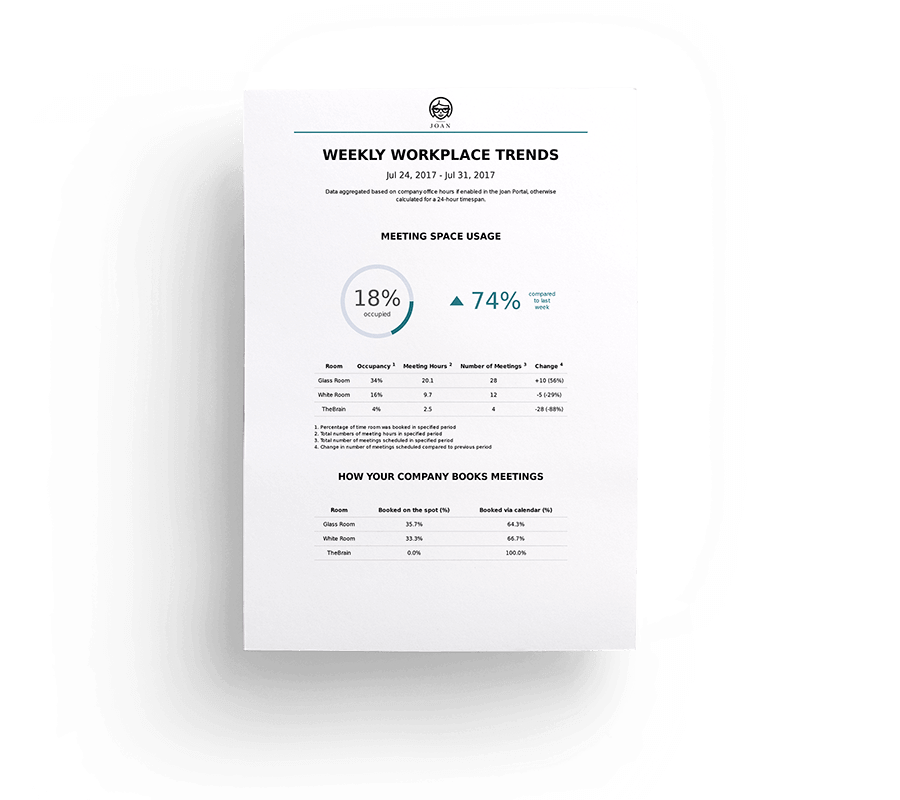 Get data. Cut costs.
Optimize your room resources with JOAN and free up the average 25% of your rooms occupied by ghost meetings. Stop paying for rooms you don't need or go for a room that you definitely do.
Utilize your space better, reduce real estate costs and enhance productivity with JOAN's advanced analytics.
A welcoming, stress-free arrival for your guests.
Give your visitors a warm welcome with JOAN's automatic, customizable email notifications.
Remind your guests their meeting is coming up, send instructions on how to reach the office, who to call or add a personal message. Create a relaxed environment for their arrival.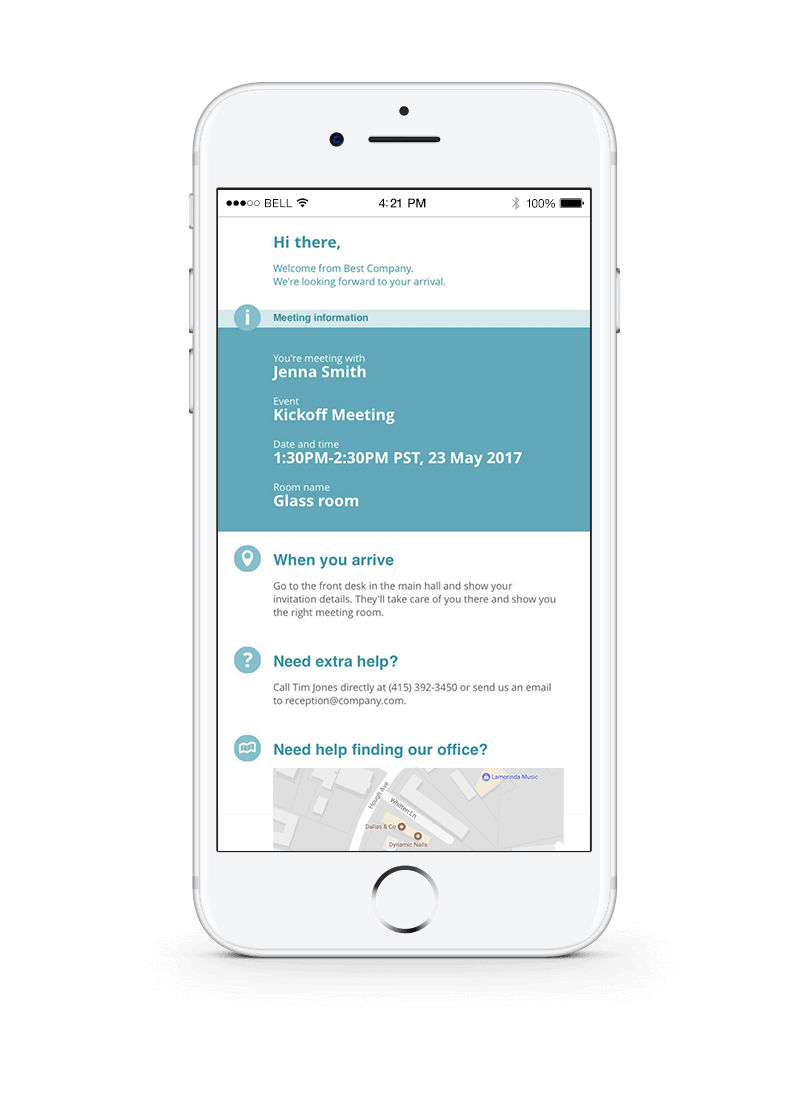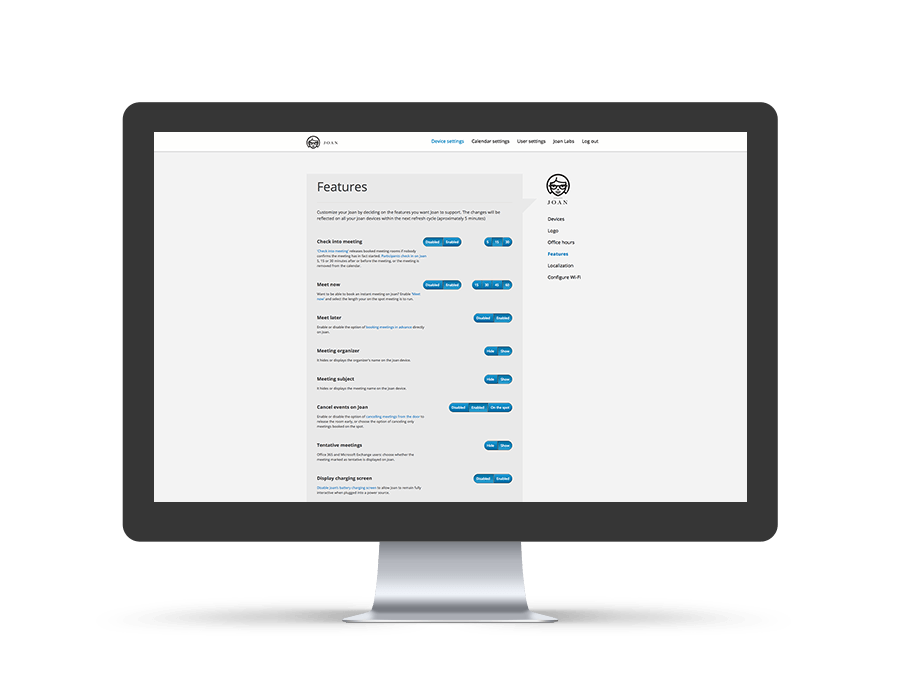 Manage everything from one place.
Setup and manage all your JOAN meeting displays centrally from one easy-to-use, secure Web Portal. Choose different settings for different devices and have a complete overview in an instant.
Adjust settings
Turn features on/off
Check the battery and the Wi-Fi signal
Sign up for new beta features, and more
Customize. Show your brand.
Show your corporate branding and upload your company logo. Select your language* (maybe Klingon if you're feeling stellar), choose your timezone and set your office hours so JOAN can clock out when you're not there.
* English, German, French, Italian, Spanish, Portuguese, Finnish, Polish, Icelandic, Norwegian, Danish, Dutch, Lithuanian, Czech, Russian, Slovak, Slovenian, Swedish, and Klingon, and new languages coming every month.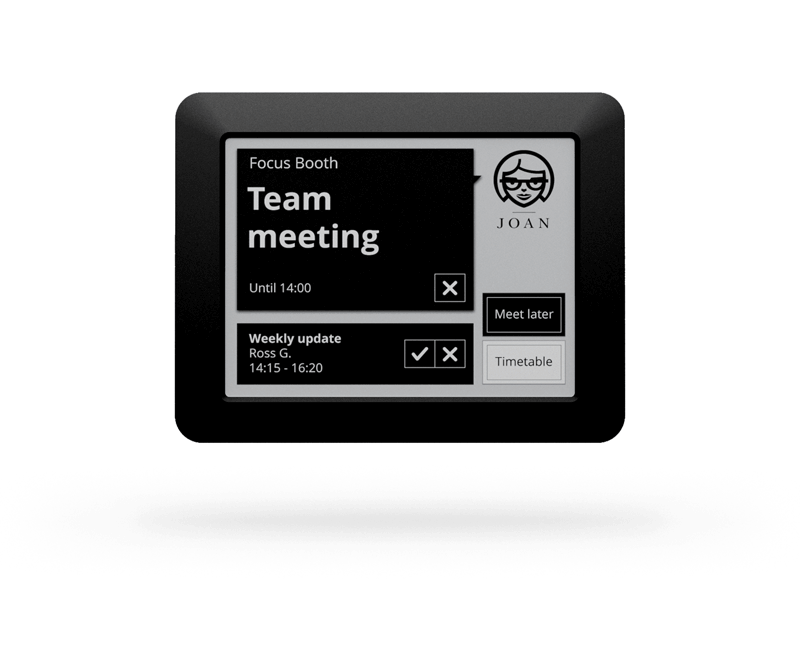 Zero cost installation.
Place and play. In minutes.
JOAN is ready straight out of the box. No additional software required, just a simple, guided setup.
No drilling, hammering, no mess with JOAN's custom mounting options. The only cable-free solution out there.