Improve your productivity when working from home
Clearly show when you're available or on an important call. Never get interrupted again.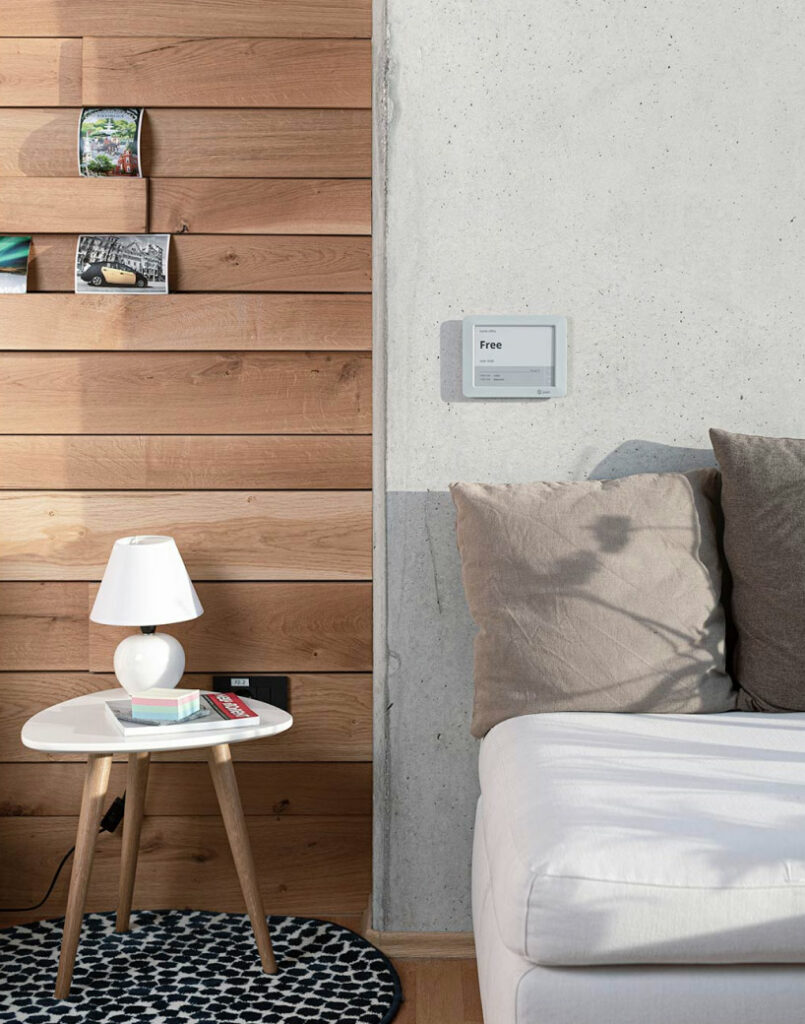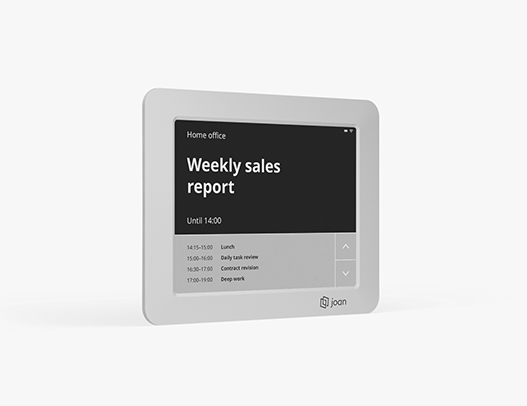 Show when you're unavailable
Automatically display unavailability when in meetings by connecting Joan Home with your calendar.

Joan works with:
End your workday earlier
Stay focused by scheduling deep-work sessions. Power through your workday by staying focused.

Once you're done with the workday, upload custom content to your device. Display your kid's drawing or a family photo.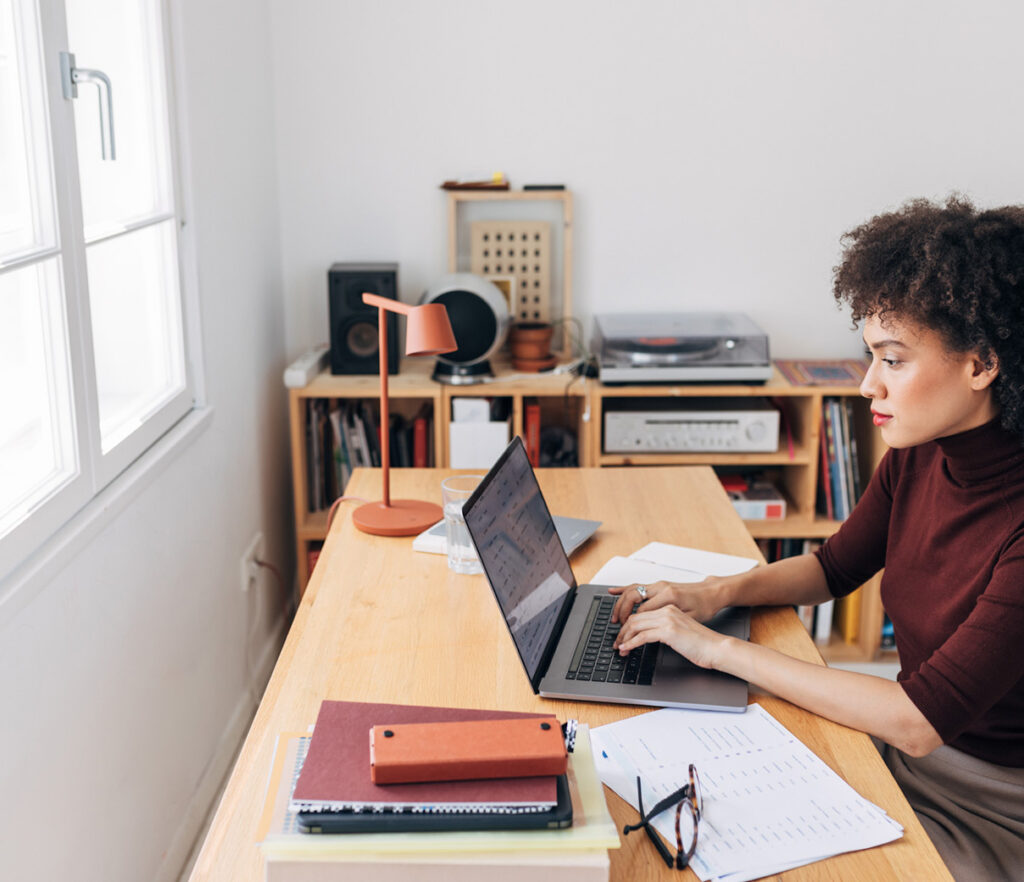 My kids love Joan Home. In fact, when they use my 'home office' for a call of their own, they expect the same level of privacy as I do when working. It is a big stress reliever for everyone. They also know when I'm done with my workday, and I know they will not interrupt.