Manage a safer workplace
Keep your workplace safe by monitoring health and ensuring contact tracing with a digital log of visitors.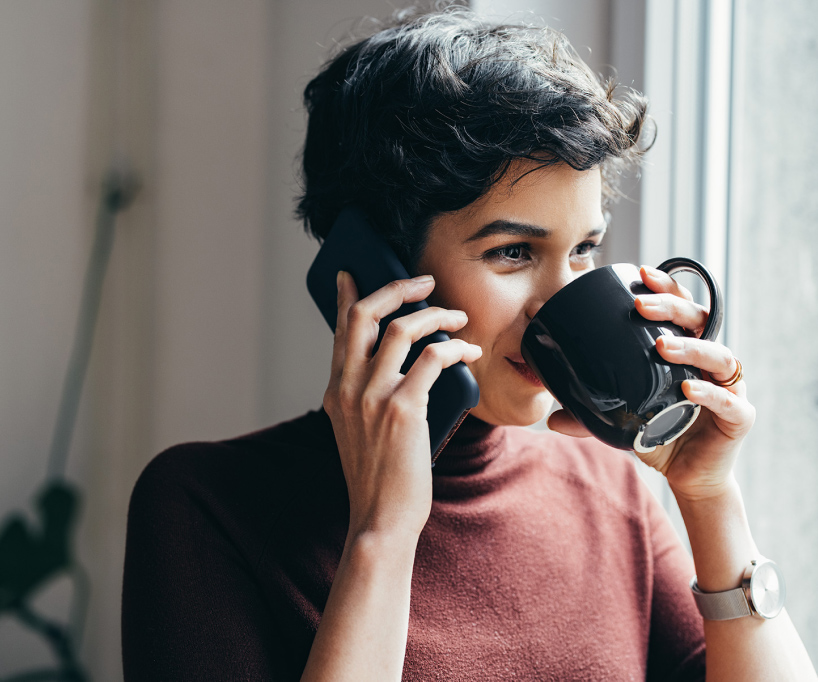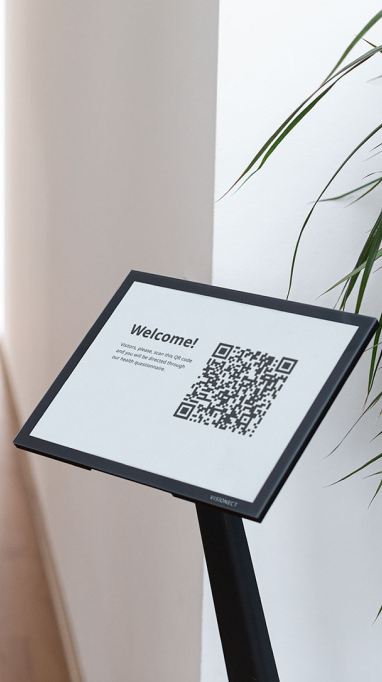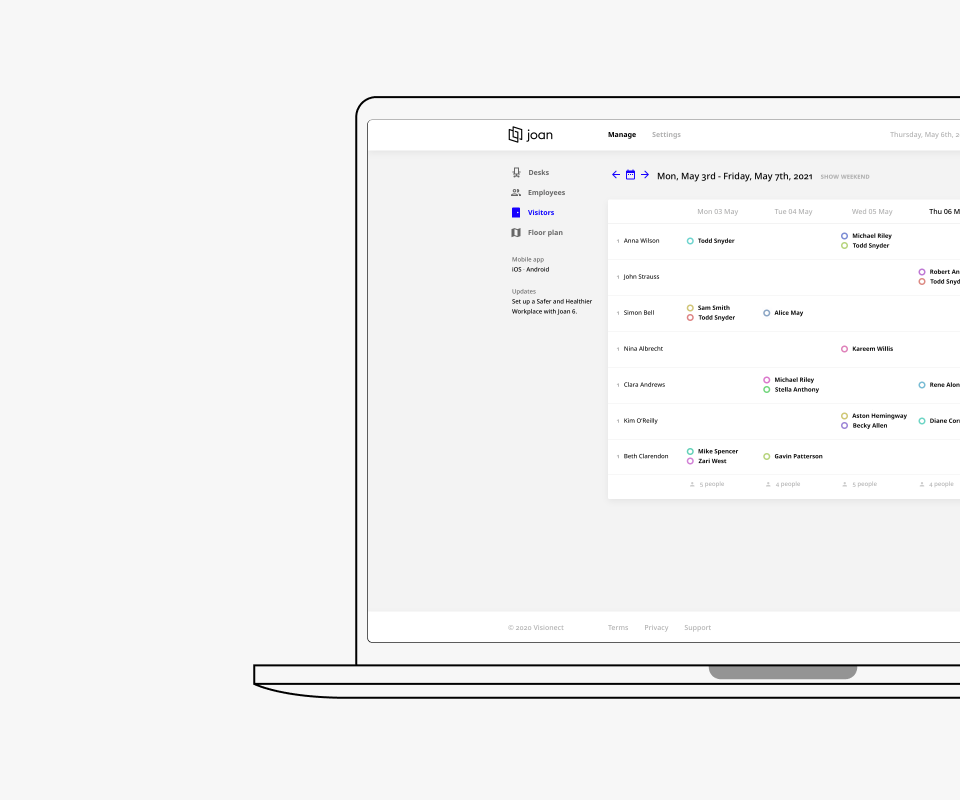 Track office guests with Visitor check-in
Digitalize the management of visitors by sending them an invite. They can enter the building with a simple QR code and by filling in a health questionnaire.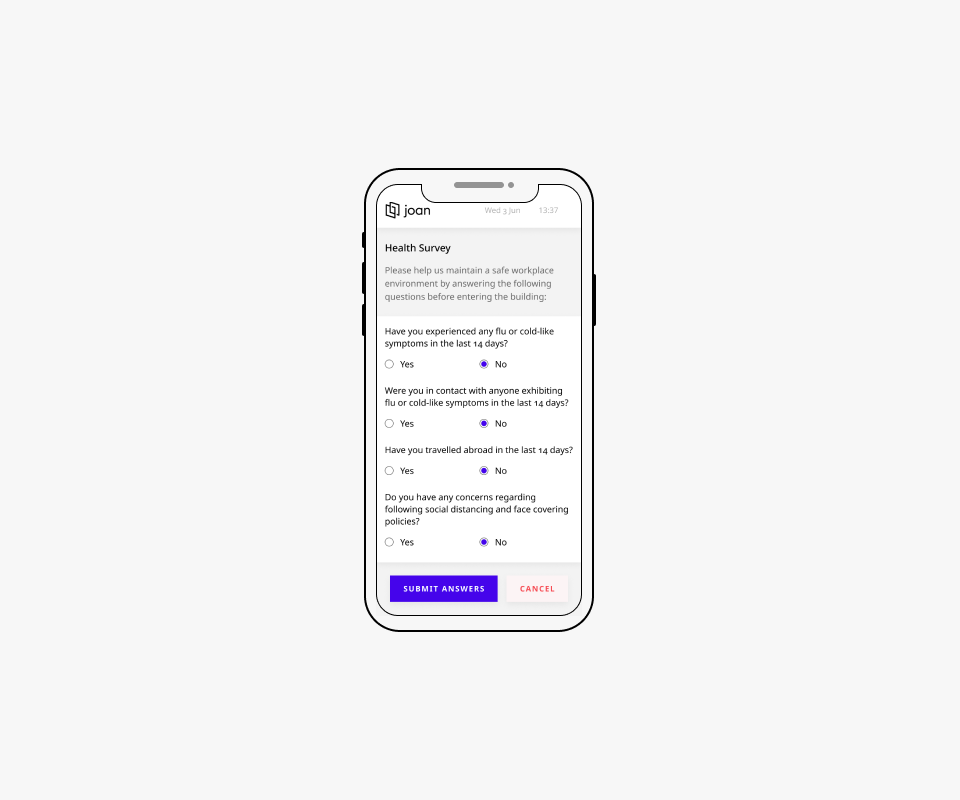 Ensure safety with Health Screening
Employees can self-assess their health before arriving at the office with a simple questionnaire submitted via the Joan app.
Seamlessly return to the office
Visitor management and Health screening are the perfect solutions for teams adopting a hybrid workplace.
Enables prompt reaction
React to infections prompty and enhance the safety of your workplace.
Speeds-up registration
Enable fast registration of guests at the reception desk.
Discrete sensitive info management
Manage sensitive data in a safe place.
Bring teams together in one place
Take productivity to the next level by meeting in person. Visitor management and Health screening solutions ensure everyone can safely work in the same building.