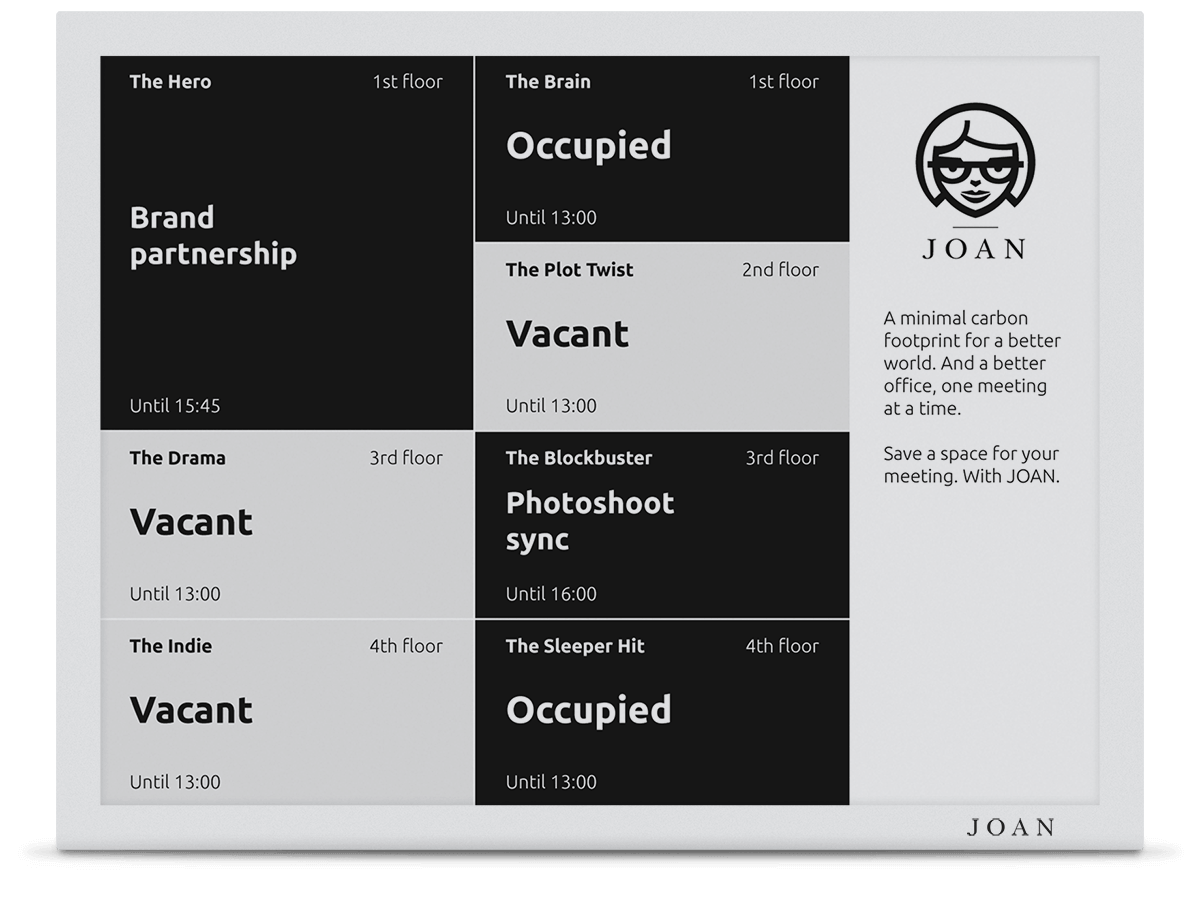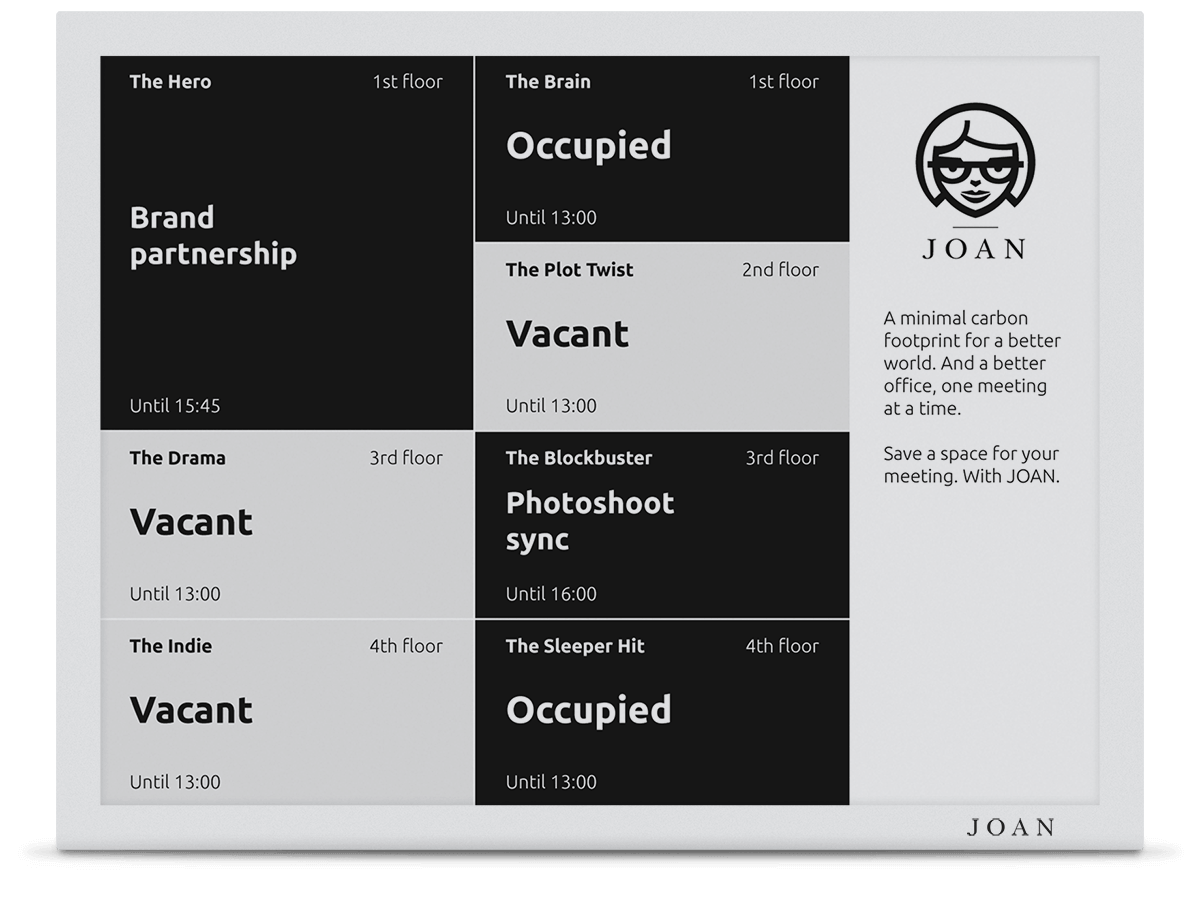 Joan Board
A seamless office overview at a glance. Effortless wayfinding. Show key meeting information and the availability of up to 9 meeting rooms on a single, elegant 13-inch display. Zero installation costs, no wires and up to 12 months of battery autonomy.
A REAL-TIME SCHEDULE TO SHOW THE AVAILABILITY OF YOUR ROOMS 
Schedule your meetings like you always have – in the company calendar – and Joan will show the real-time schedule of your meeting rooms, on one screen. Prevent double bookings. Create happier meetings.    
Manage everything from one place.
Setup and manage all your Joan displays centrally from one easy-to-use, secure Web Portal.
Choose different settings for different devices and have a complete overview in an instant.
Adjust settings, turn features on/off
Check the battery and the Wi-Fi signal
Sign up for new beta features, and more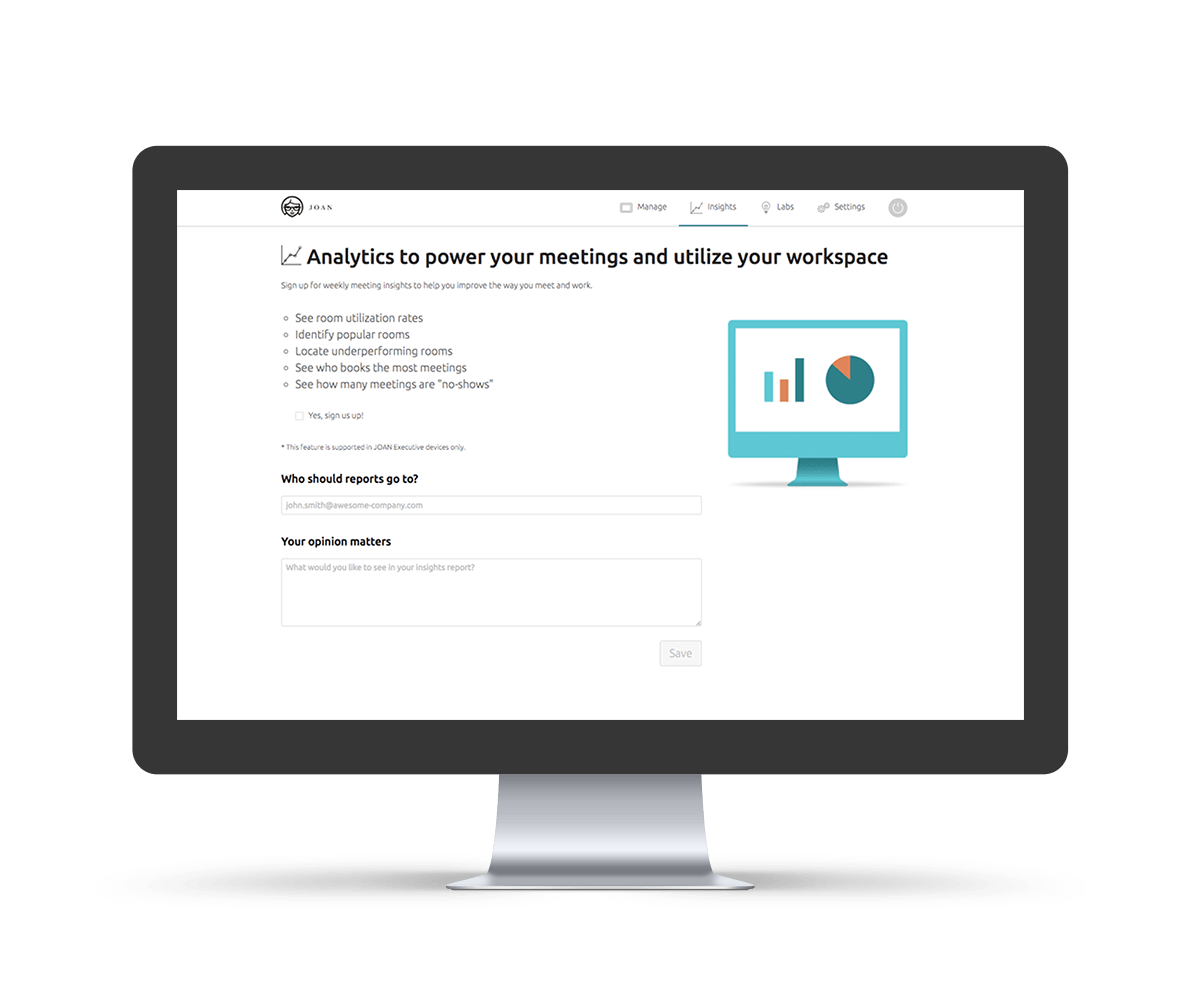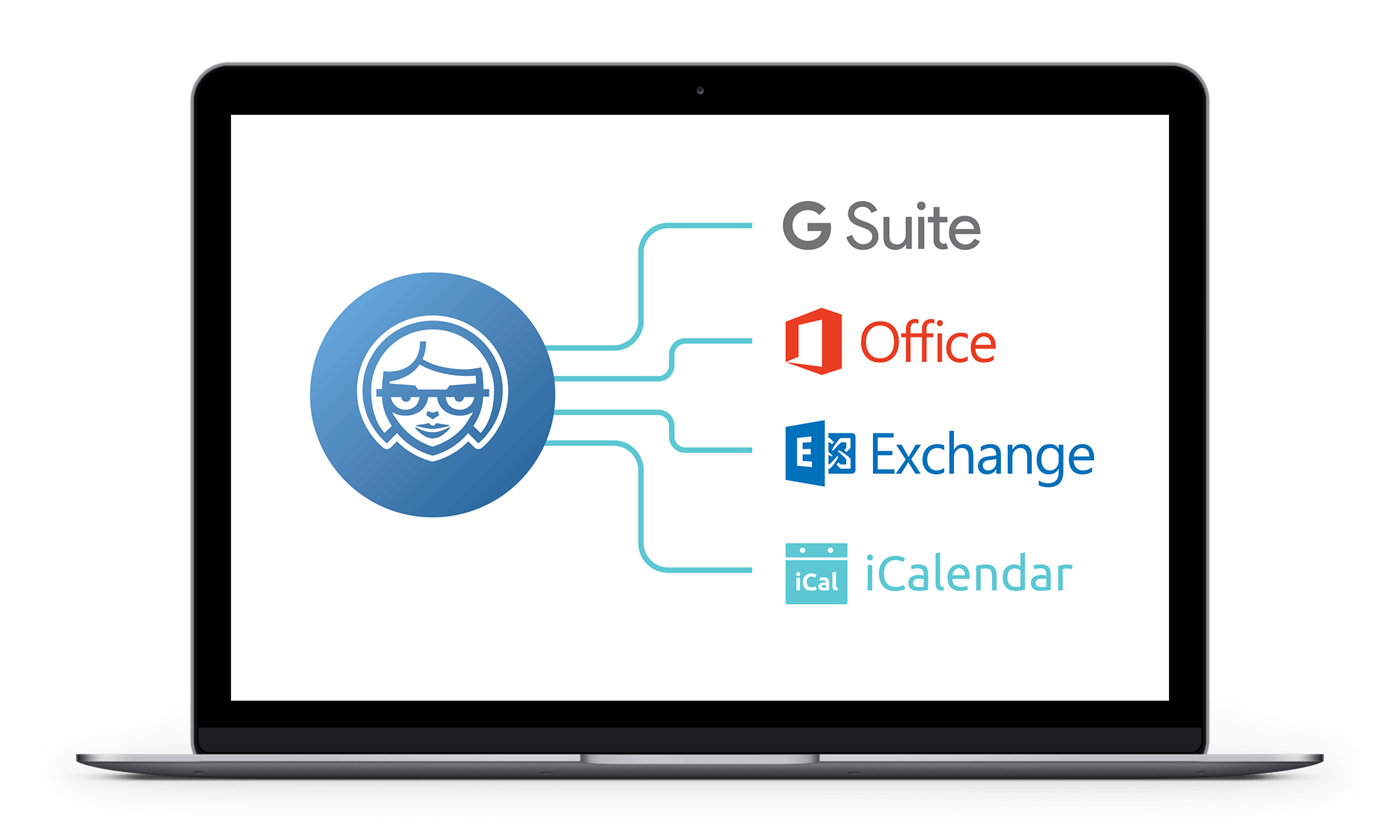 Quick, effortless setup.
You'll need longer to open the box. Connect Joan to your existing Wi-Fi and company calendar in a few clicks, and bam, you're done. Joan is best buds with G Suite, Office 365, Microsoft Exchange and iCalendar.
Zero wires for zero fuss.
The only battery-powered room scheduler out there. With months of battery life on a single charge (trust us, we counted) and zero wires. Yes, you heard right. Zero. Wires.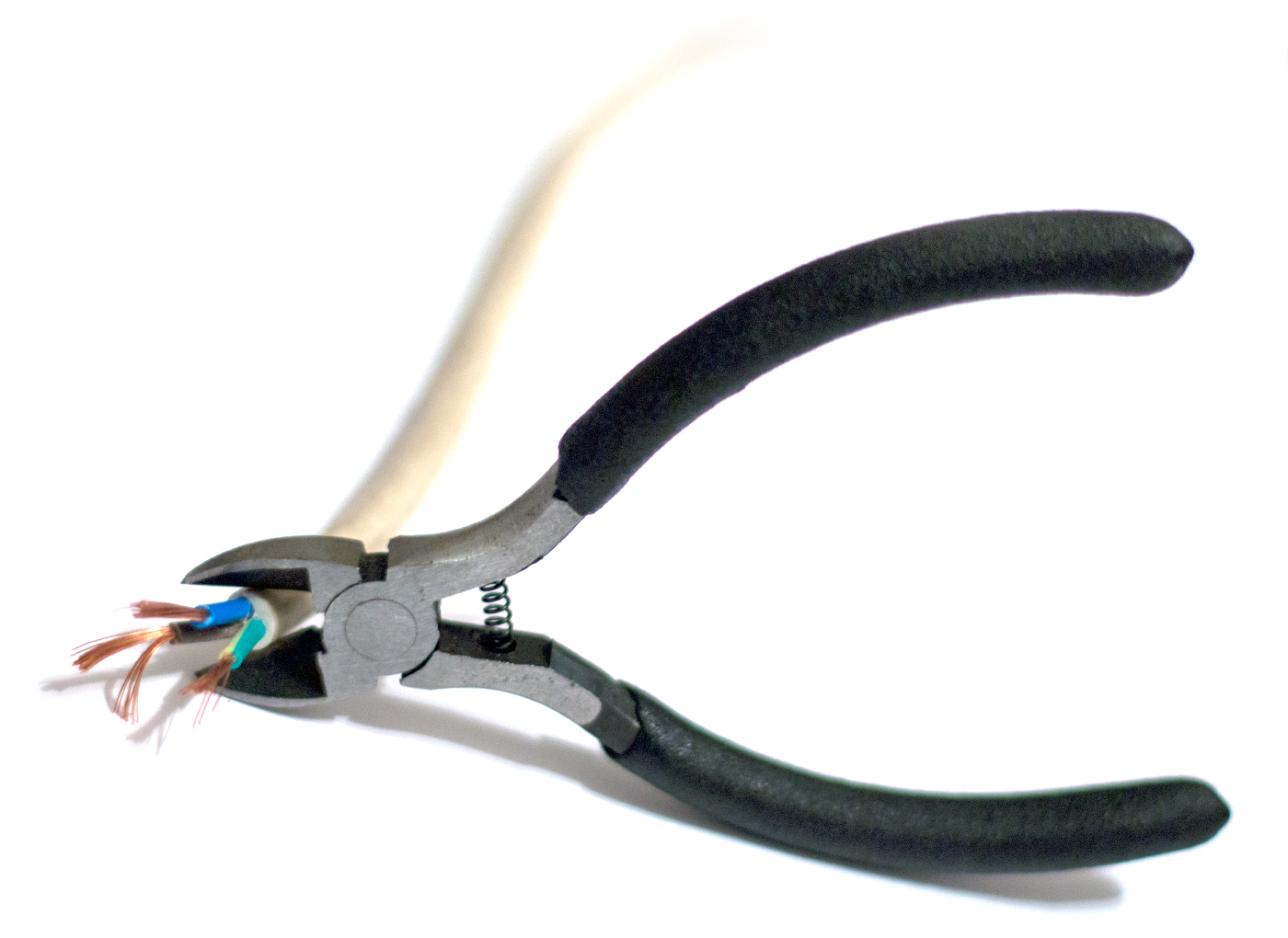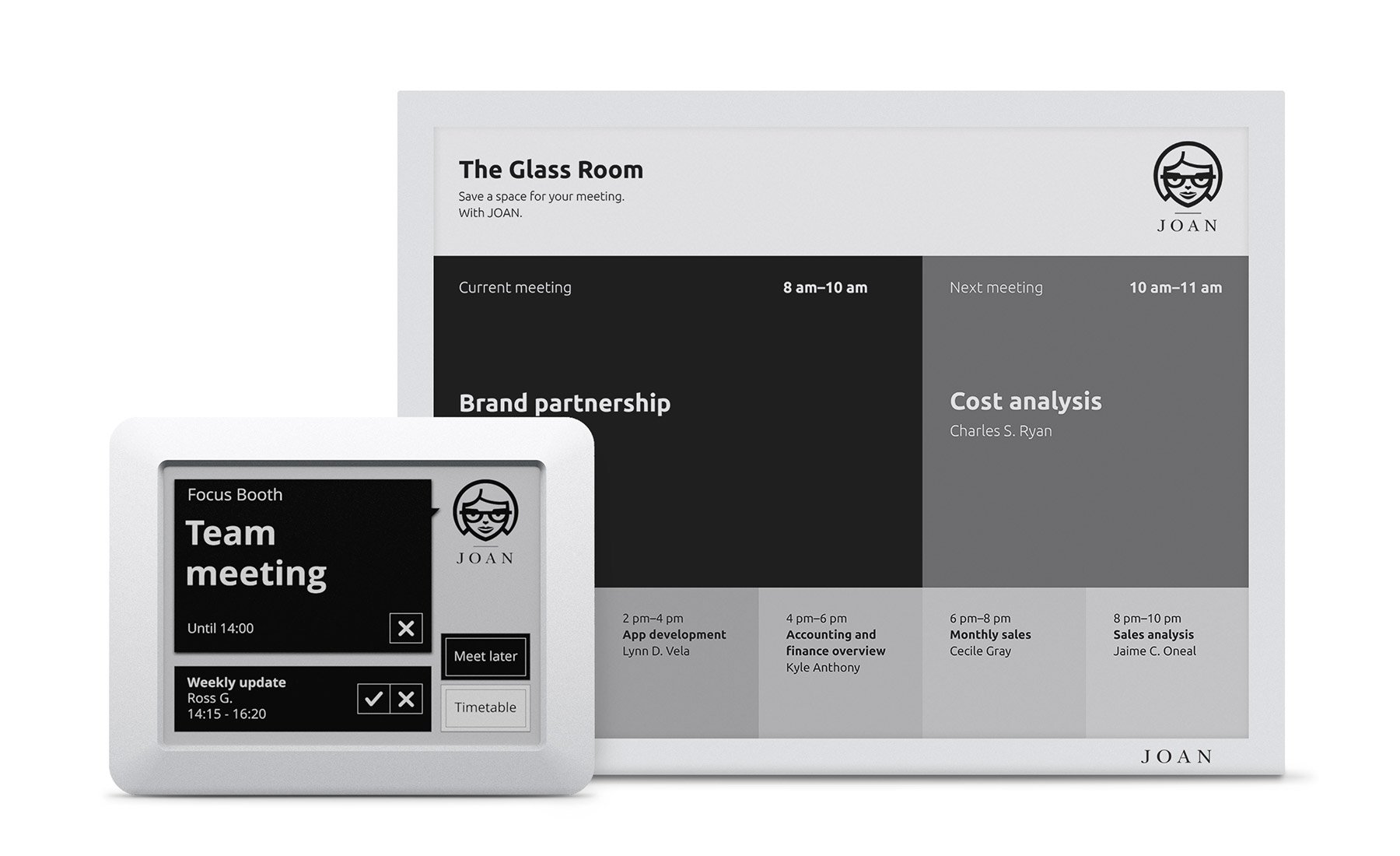 Beauty that runs more than skin deep.
Joan's quiet, high-end look is paired with e-paper tech perfected in over 10 years of development. No wonder Joan has won the Red Dot design and CES innovation awards.

Make informed decisions with Joan's Room Analytics.
Get the data you need about your company's room resource usage. Free up the average 25% of your rooms occupied by ghost meetings. Utilize your space better, reduce real estate costs and enhance productivity.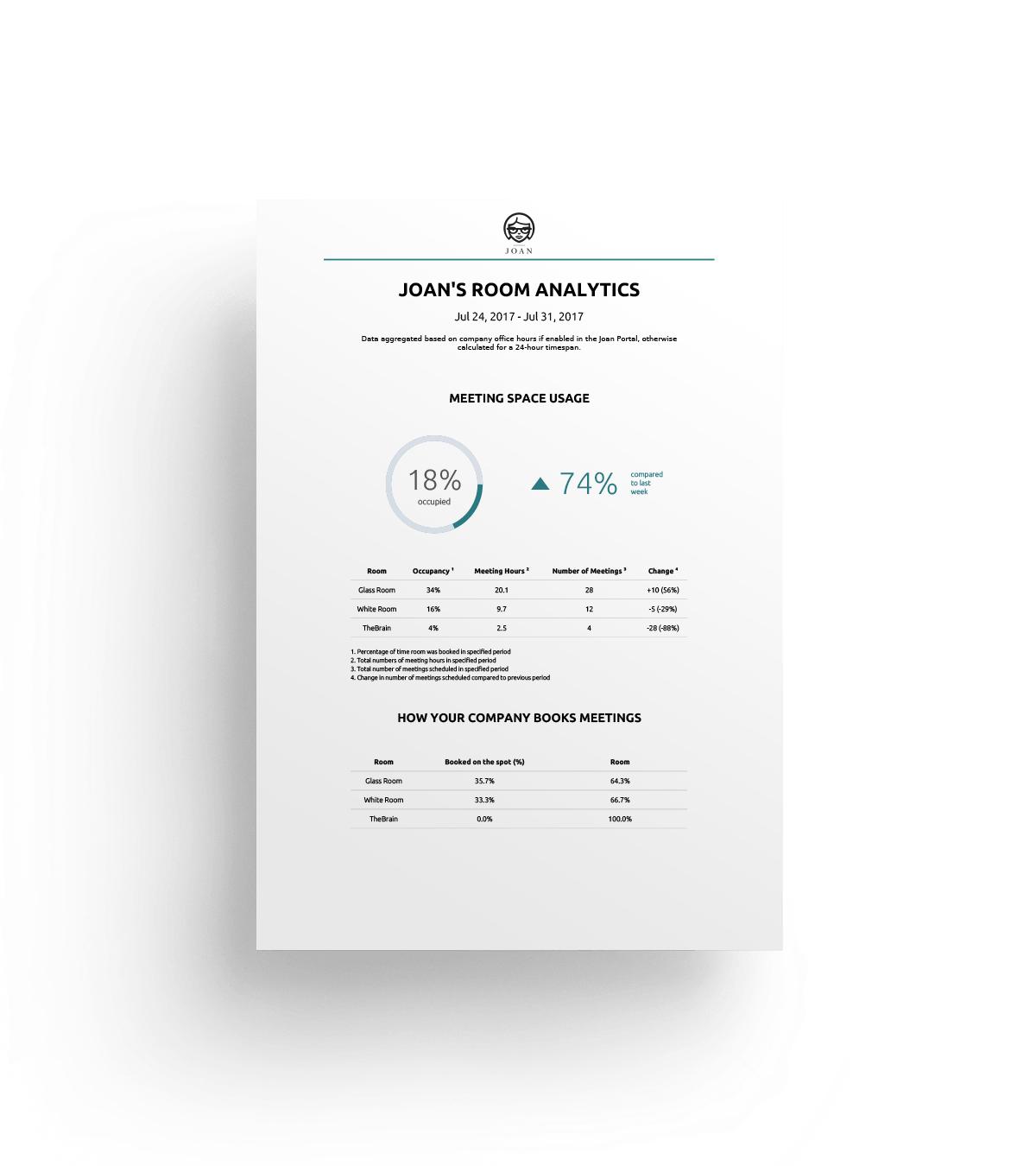 Book your meetings straight from Slack.
Don't interrupt your work in Slack. Send a message to Joanbot instead and let Joan schedule your meetings in the room of your choice.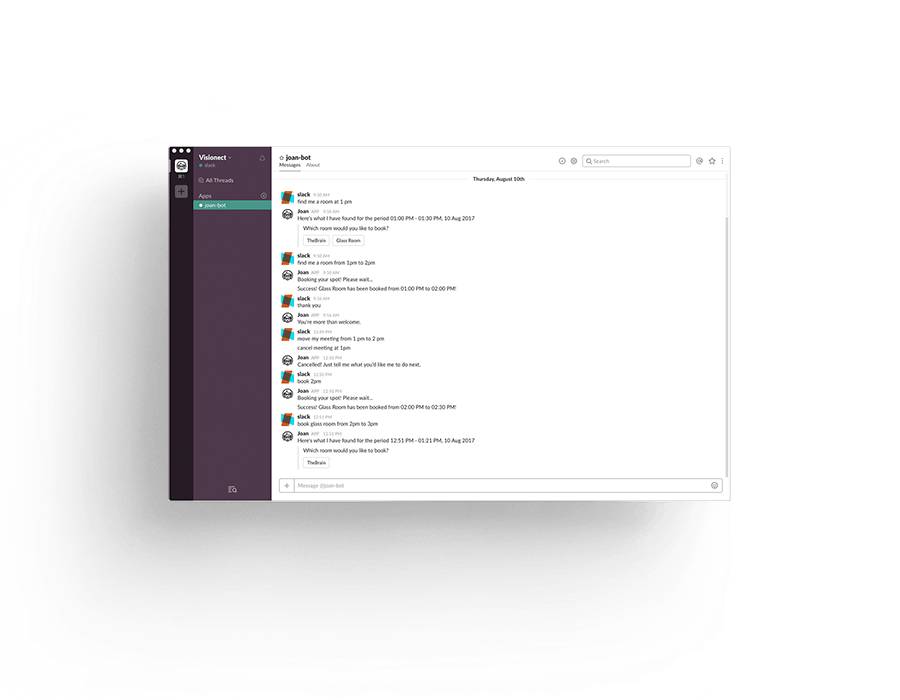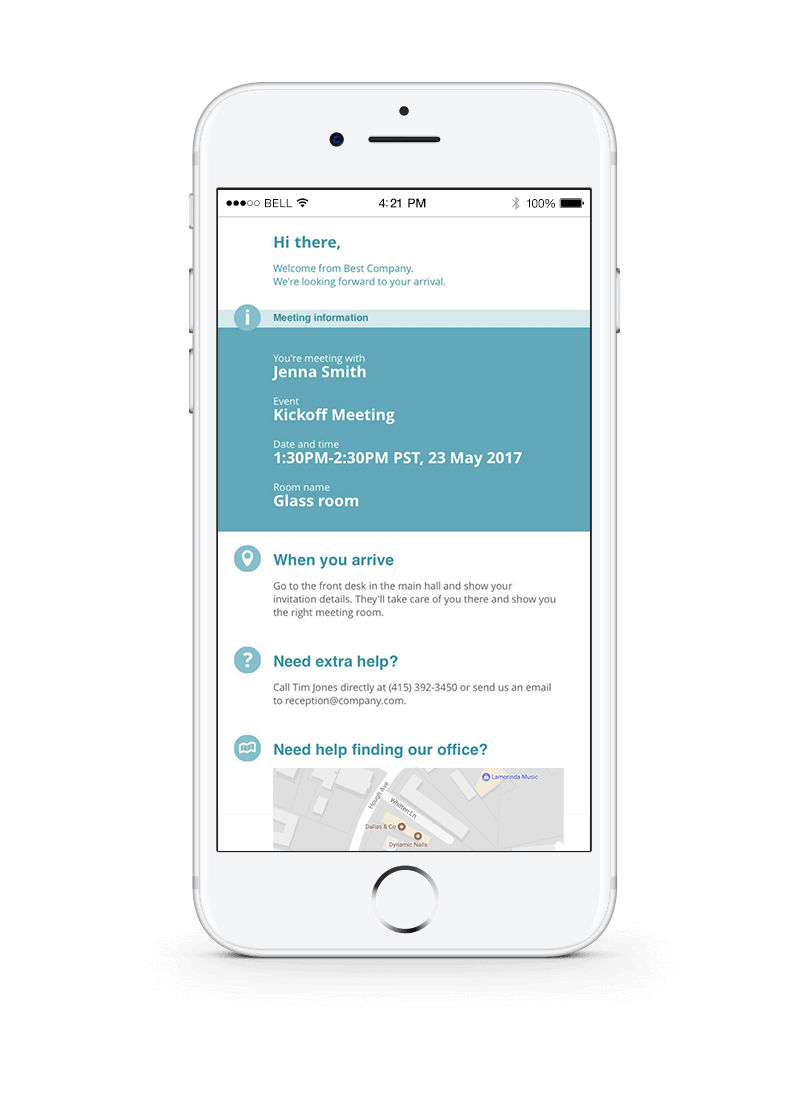 Make a lasting impression for your guests before they even arrive.
Give your visitors a warm welcome with JOAN's automatic email notifications. Remind them their meeting is coming up by sending instructions on how to reach the office, who to call or add a personal message and include your company branding.
Customize Joan and show your brand.
Show your corporate branding and upload your company logo. Select your language* (maybe Klingon if you're feeling stellar) and tailor Joan to your needs.
* JOAN speaks:
English, German, French, Italian, Spanish, Portuguese, Finnish, Polish, Icelandic, Norwegian, Danish, Dutch, Lithuanian, Czech, Russian, Slovak, Slovenian, Swedish, and Klingon, and new languages coming every month.