Wireless. Effortless. Elegant.
Just take JOAN out of the box and it's ready to be attached to any surface without the need for wires.
Place and play. On glass. Wood. Or brick.
Simplicity and technology working together to create an amazing experience.
Mounting options
JOAN already comes with one self-adhesive Magnetic Mount included in the box but you can also select between the following additional mounts for JOAN 6-inch devices, JOAN Manager and JOAN Executive.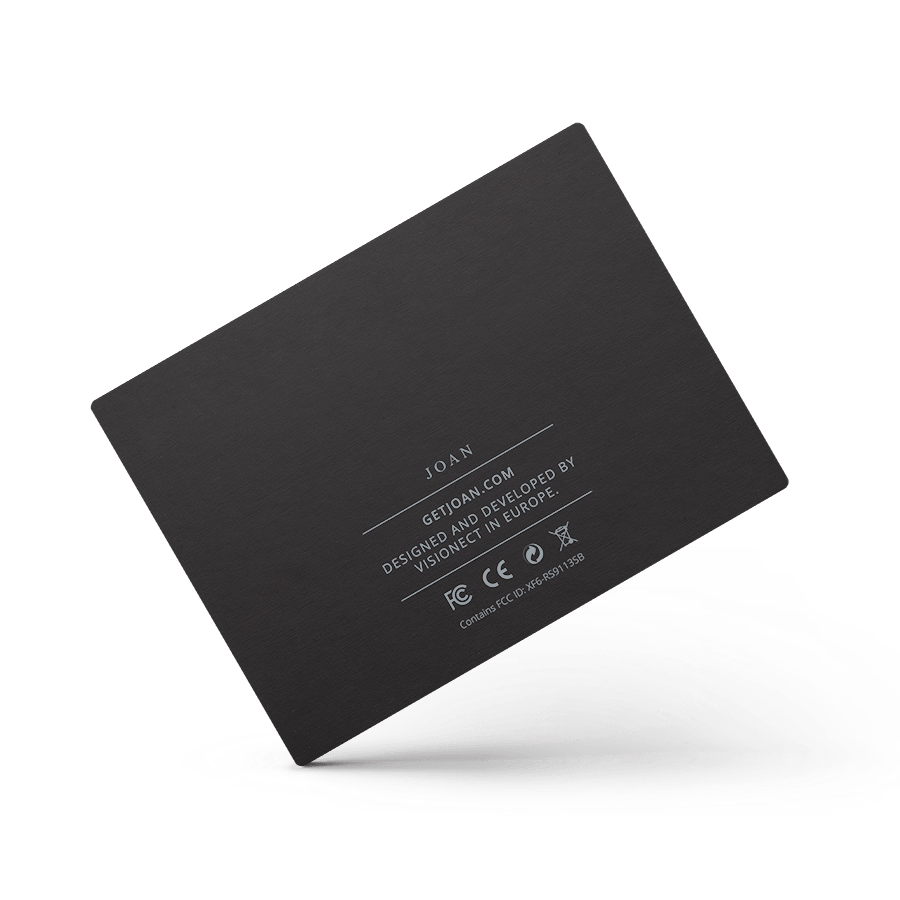 Additional Magnetic Mounts 6-inch
Redecorating or moving office?
Place or move your JOAN devices wherever you wish with these additional self-adhesive magnets. Perfect especially for glass.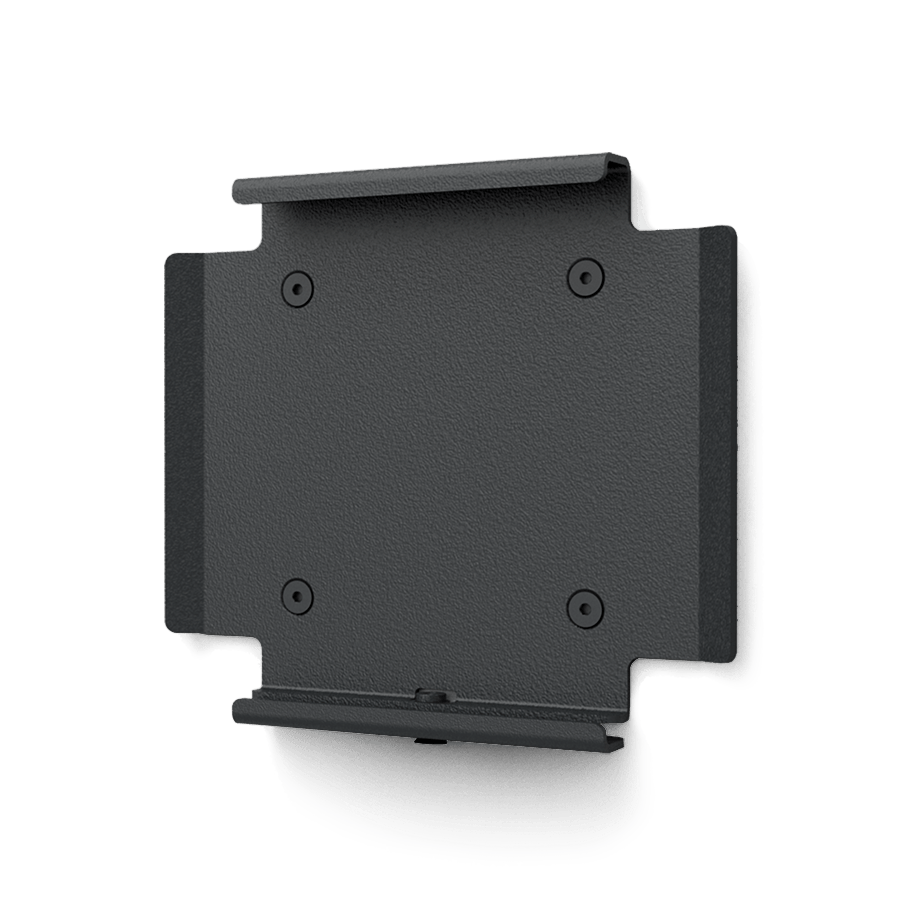 Secure Wall Mount 6-inch
Worried about security?
Fix your JOAN devices securely into place with a custom anti-theft VESA bracket. Perfect especially for plaster walls.
No wires. Meet the power of
electronic paper.
JOAN delivers an industry-leading 3 months of battery life on a single charge.*
To check the battery and view the status of your devices, simply login to your Web Portal account.
Everything you need is right there.
Automatic reminders.
Seamless charging.
When the battery runs low, JOAN will send you an automatic email reminding you to recharge your devices. Zero hassle. Fun times.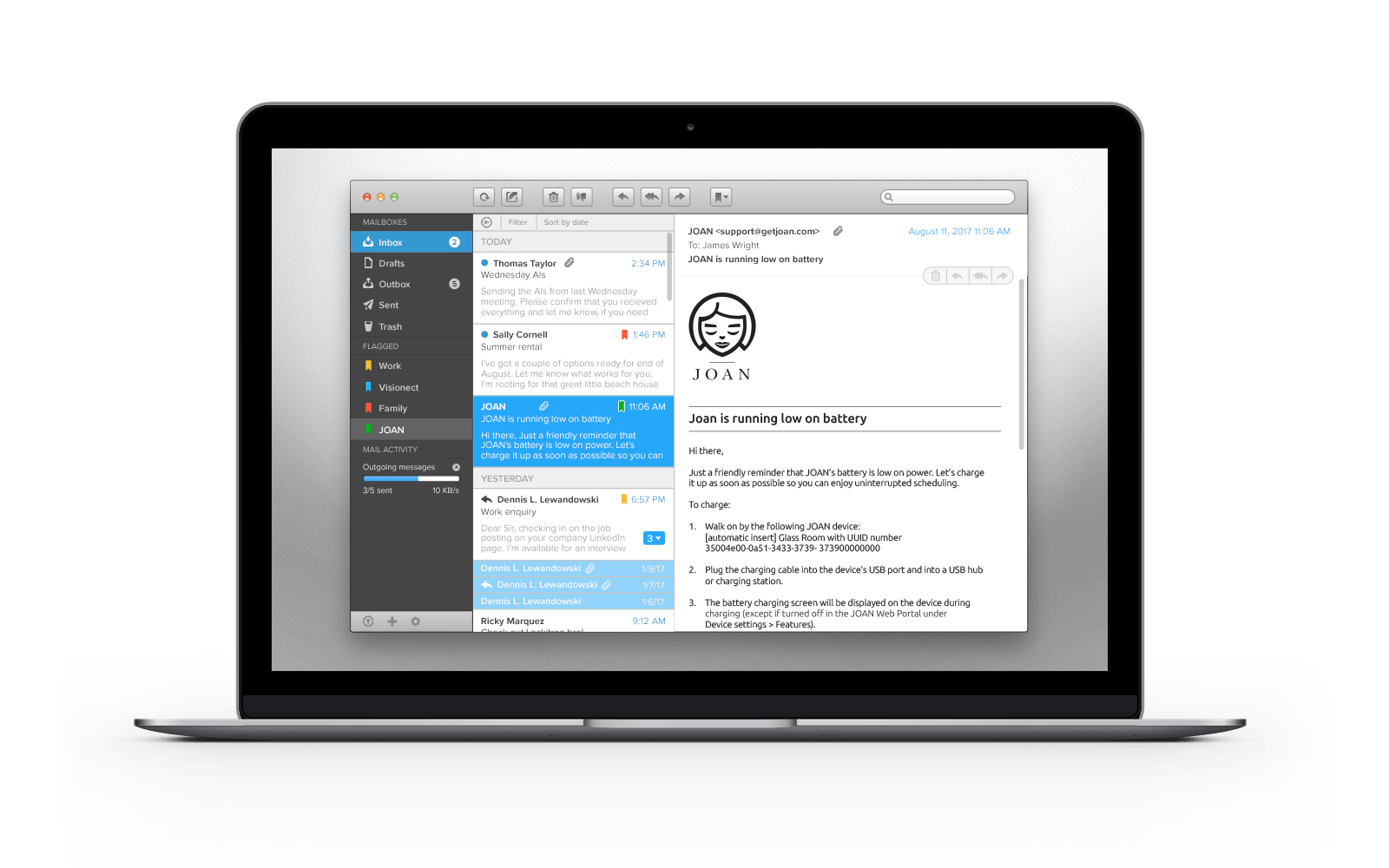 * JOAN is 99% more energy-efficient than LCD or LED technologies due to the spectacular energy-saving properties of epaper. In ideal working conditions, JOAN's battery can last several months on a single charge, measured and confirmed for ideal working conditions, which include a stable Wi-Fi signal without disconnects and too many clients installed, a good quality access point, enabled office hours (five 8-hour workdays, without weekends), a disabled touchscreen, infrequent image changes and a room temperature of 20° C or 68 ºF.