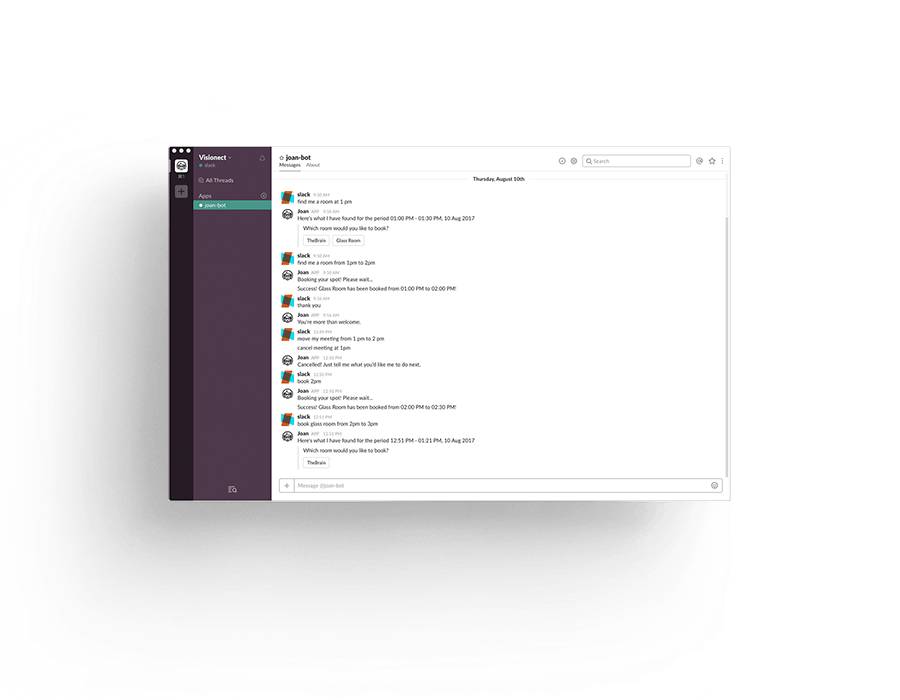 Reserve your meeting rooms in Slack.
With Joanbot.
Talk to your meeting rooms the same way you talk to your coworkers. In Slack. With Joanbot.
Simply type a message to Joanbot to get you a room immediately or at a particular time and behold a list of vacant meeting spaces. Pick one and walk right in.
Streamline workflows.
Work without interruptions.
Don't interrupt your work in Slack by having to go into your calendar to schedule a meeting like prehistoric people did.
Message Joanbot to "book a room" and select the one you want. Joanbot will reserve it for you for 30 minutes.
If you need to book a meeting room later in the day or a couple of days in advance, just add the time and/or date and magic will happen.