A business can sometimes feel less like a workplace and more like a home, especially when your co-workers try hard to avoid doing the dishes. Being part of such a collective gives you the opportunity to learn, to occasionally unwind, and most importantly, to share a meal together.
Once again Visionect, the team behind Joan, answers some of our questions – this time we hoped to learn how our co-workers spend their lunch breaks. The results were unanimous. More than 80% of staff prefer eating with the team to eating alone and a whopping 93% feel that sharing meal time is important.
A business who eats together stays together
"Lunch is for socializing," says Peter Marinšek, Firmware Developer at Visionect. He continues: "Sharing a meal is an important bonding experience with team members from departments you don't usually interact with." Peter believes that a better relationship with your co-workers indirectly impacts your work, increasing productivity.
Most of the Visionect staff eats lunch during work hours. Some bring home cooked meals, some eat at a restaurant and some wander to the closest store. About half of the employees prefer eating out, while the other half is split between eating at their desk and eating somewhere else in the office.
But group lunches are a practice that is being encouraged more and more, and for good reason. It helps with communications, it boosts productivity, and generally enhances team performance. That's why Visionect introduced the now long-lasting Pizza Day tradition. Every Thursday the office gets together at a local restaurant to munch on pizza or its appropriate gluten, meat and/or cheese free alternatives.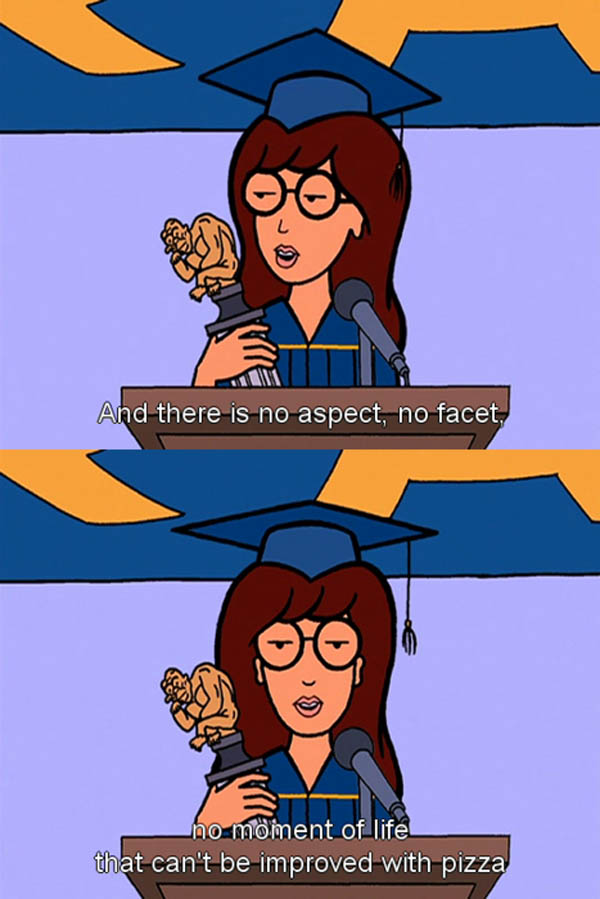 Luka Napotnik, the company's Lead Backend Developer who's been with Visionect since its beginnings, explains that Pizza Day started about five years ago. "It's called Pizza Day, but you don't actually have to eat pizza," he laughs. When asked about the reason why, after all this time, this practice still holds strong, he answers: "I honestly don't know why, since the food isn't even that great. I guess it's become a tradition."
Top down and bottom up
While he doesn't often attend Pizza Day, CTO Luka Birsa still wants to be an accessible leader. That's why he introduced the There is no such thing as free lunch unless it is program. Anyone can check Luka's schedule and book lunch with him.
"You don't have to talk to me if you don't want to. We can just eat," says Luka, who values an one on one lunch. "Some people are just hungry," he smiles. If you invite him, Luka will gladly accept, take you out and take care of the bill as well. He believes this practice to be so important, that everyone from the C-level should be doing this.
Other businesses have similar practices and all of them are aimed towards better employee appreciation, a stronger team spirit, and even better retention. Meals are the easiest, the most enjoyable and definitely the tastiest way to bring a company together so next time you think about eating lunch at your desk ask the person sitting across you if they want to grab a bite together. If they look at you like you're crazy just explain your meeting room booking system told you to do it. It works every time.